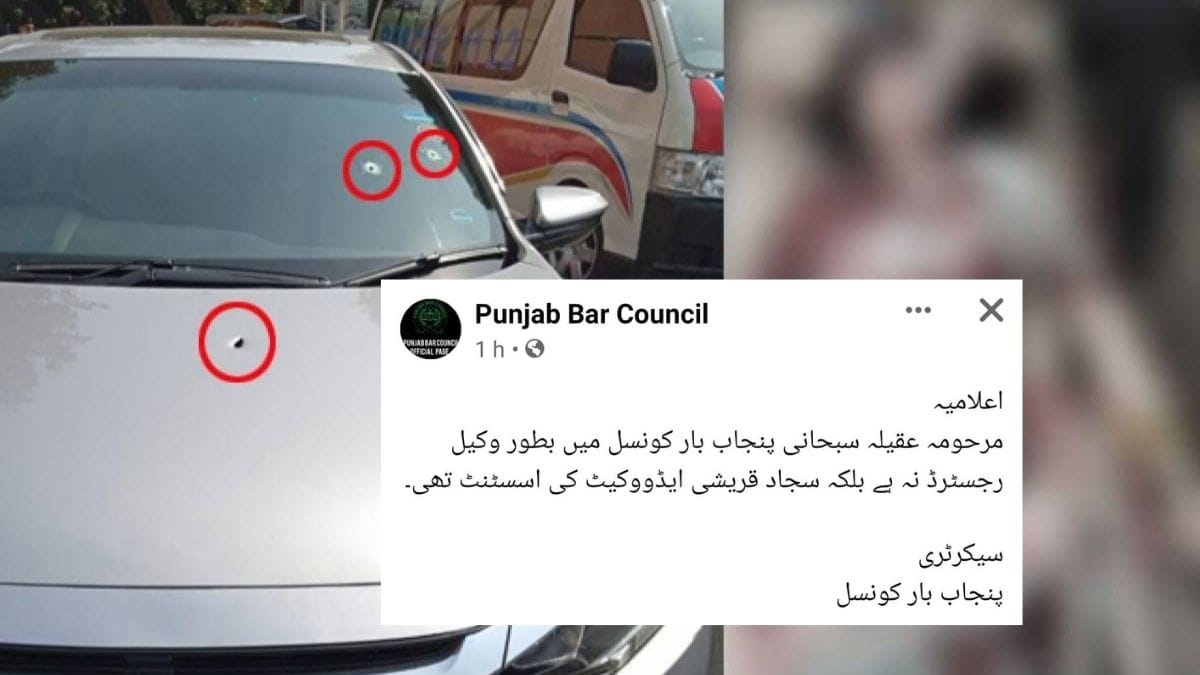 Aqeela Subhani, a female lawyer, was killed in the provincial capital on Tuesday (today).
According to local media reports citing sources, the deceased was attacked while traveling with a fellow lawyer near Johar Town.
The now-deceased lawyer was rushed to Jinnah Hospital following the grave injuries in the attack. However, Subhani allegedly succumbed to her bullet injuries and breathed her last. The cause behind the attack has not been ascertained as yet. In the meantime, the investigation is reportedly underway.
Taking notice of the murder of a female lawyer, CCPO Lahore Ghulam Mehmood Dogar has reportedly ordered the identification of the culprits with the help of footage obtained from the CCTV cameras installed in the area so that they could be arrested immediately. Additionally, CCPO Dogar directed his subordinates to utilize all possible resources in order to ensure the early arrest of the assailants.
Subhani died as a result of her injuries, and the cause of the attack was never determined.
She was an assistant of Sajad Qurashi Adovaste, But she was not enrolled as a member of the Punjab Bar Council.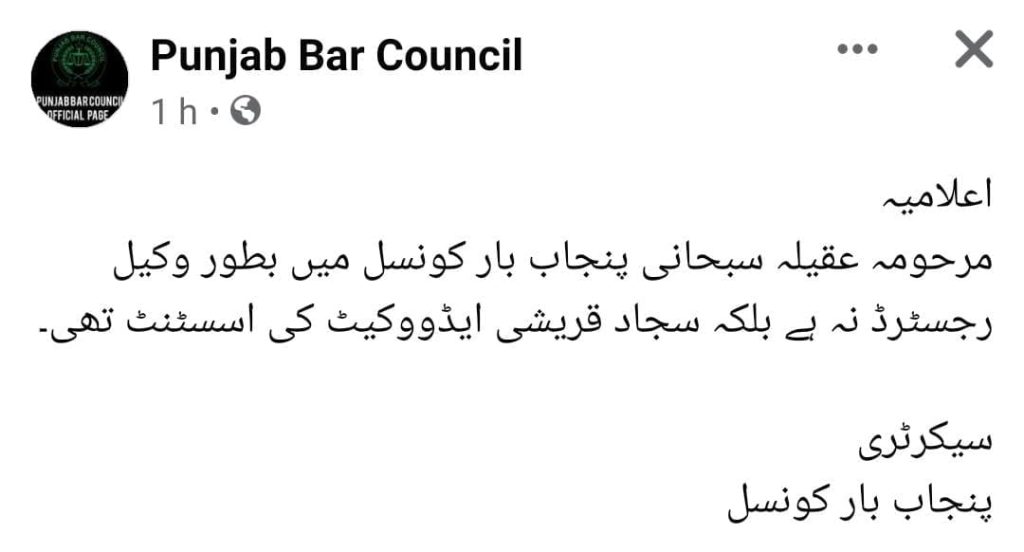 Also Read: Lahore Men Arrested After CCTV Footage Emerges Of Him Dumping Pregnant
Entertainment Bracket
Hey! I'm Samra and I'm a Freelance SEO Expert. This is my Blog Site where I create relevant and engaging content for a young, inquisitive, opinionated, empathetic, and bold audience.
Related posts
Why Do Marriages Fail?
Why do marriages end in divorce? Do people, especially women, become depressed after marriage? Is the divorce rate rising with each passing day? Why are young ladies labele as "becoming incompatible," and why do they desire to remain single in many cases? Why do marriages…
How to Reduce Depression in Every Situation
Nowadays, Most of the young generation commits suicide. Only the single reason for depression some people lose hope and the end of our life. It is essential to understand that everyone reacts differently to stressful situations. While some may find it peaceful to stay holed…