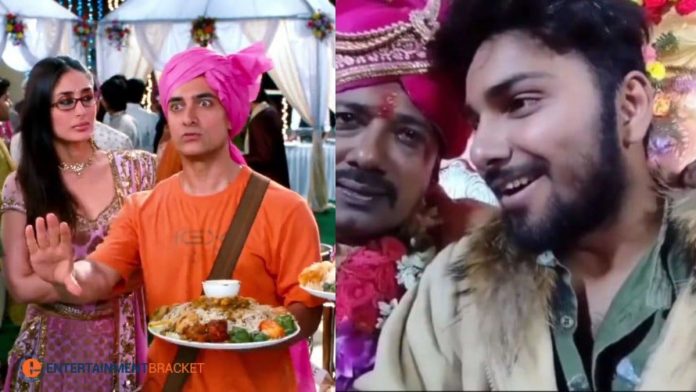 Indian Student Confesses: An Indian student admitted to entering a groom's wedding in search of free food, and the groom's graciousness and answer won over social media users.
In addition to enjoying some free food, the student had the nerve to approach the groom and reveal his intentions, drawing inspiration from the Bollywood classic 3 Idiots.
This Popular TikTok Trend is Spreading Malware to Phones
The young man informed the groom that he didn't know his name and had simply attended the wedding to eat some complimentary food as he sat next to him. He stated:
I was starving because I stay in a hostel. I came here to eat. Do you mind?
But much to the shock of the student, the groom said he had no issue with it and urged him to bring some food for his friends at his dorm as well.
The incident's video clip has subsequently become popular on social media. Both the student and the groom received praise from online users for their sincerity and kindness.
A student who crashed a wedding is made to clean the plates.
The groom invited one student to a complimentary supper but treated another student poorly for interrupting a wedding. An MBA candidate from Bhopal, Madhya Pradesh, who came up unannounced to a wedding, was forced to clean the dishes and cutlery.
Teacher Arrested for Sharing Child Pornography on Social Media