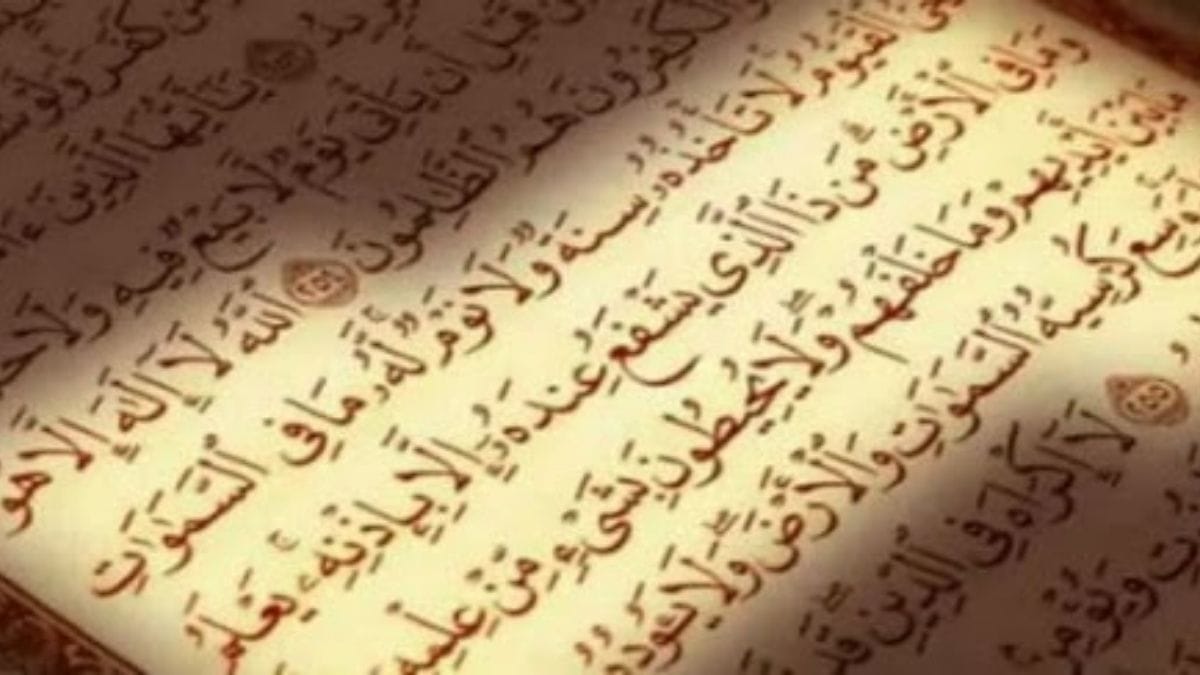 Benefits Of Reciting Ayatul Kursi Full That You Should Know
Samra Saghir, 3 weeks ago
0
3 min

read
141
Benefits And Importance Of Reciting Ayatul Kursi Full That You Should Know
Ayatul Kursi is a very highlighte verse of the Holy Quran. Muslims around the world recite this verse in large numbers. If you are going out and recite it once. Allah sends a group of angels to protect you from all kinds of evil that come your way. You read it Ayatul Kursi full twice, Allah will send two groups of angels to protect you. If you read it three times, Allah does not tell the angels, because Allah himself protects that person. The signification of the Ayat ul Kursi can judged from these quotes of notable holy personalities. First, understand Ayatul Kursi with Urdu translation.
Ayatul kursi with urdu translation
Surah Baqarah Verse
Ayatul kursi full come in the 3rd chapter in surah Al-Baqarah and in the 255th verse.
Benefits of Ayatul kursi
According to the Holy Prophet, if one recites Ayatul Kursi before leaving home, Allah will send 70,000
Recitation Ayat al- Kurshi after salat, then only death is the barrier between him and paradise.
"Whoever recites Ayatul Kursi before sleeping. Allah will send a guard to protect him before he awakens," said Imam Hasan al-Basri (rahimahullah).
It is said that if it is recited in a house, the devil flees.
Ayatul kurshi also increase one's memory
When you're alone at home, recite Ayatual Kursi and ask Allah to assist you in remaining calm and overcoming your fears.
Recitation regularly renders death easy.
Also Read: 12 Favorite Food Of Prophet Muhammad (PBUH)
Ayatul Kursi's Importance
It is the most powerful Ayah in the Quran, according to Prophet Muhammad (SAW). It's one of the four Quranic sections connected to Arsh (Allah's Throne). These sayings of famous holy personalities can be used to explain the meaning of the Ayatul-Kursi. "The Ayahs chief of Quran Kareem is Ayatul Kursi," Hazrat Ali (R.A) said.
Holy Prophet (SAW)
"Whoever recites the first four ayahs of Surah-e-Baqarah, then Ayatul Kursi Full, and then the last three ayahs of Surah-e-Baqarah will not be inflicted with any difficulty in his riches or himself. Shaitaan will not approach him, and he will not forget the Quran," the Holy Prophet (SAW) said.
Hazrat Ibn Masood (R.A)
"Allah the Lofty did not build something loftier than Ayatul Kursi in the heavens or on earth, in Jannat or Jahannam," Hazrat Ibn Masood (R.A.) said. According to Hazrat Ibn Masood (R.A.), no room in the sky or on the planet is loftier than Ayatul Kursi, according Hazrat Ibn Masood (R.A.)
The Holy Quran is a complete code of life, one that many of us prefer to overlook in favor of worldly pleasure. We should strive to adhere to the rules laid out in the Holy Quran. Every Muslim should memorize and recite Ayatul Kursi full as much as possible. Ayatul Kursi is one of Allah Almighty's blessings that can assist us in avoiding all forms of evil in this universe.
Samra Saghir
Hey! I'm Samra and I'm a Freelance SEO Expert. This is my Blog Site where I create relevant and engaging content for a young, inquisitive, opinionated, empathetic, and bold audience.
Related posts
Subscribe for newsletter
* You will receive the latest news and updates on your favorite celebrities!
Top 10 Richest Man in Pakistan 2021
These Are The Top 10 Richest Men in pakistan 2021 Pakistan is regarded as a low-income region. Pakistan, on the other hand, has a number of billionaires. In Pakistan, 80% of the population lives below the poverty line. While 34% of the population is living…
11 Healthy Nuts and Seeds
Nuts and seeds have always been popular in many different cultures as snack or food ingredients. Scientific research shows that these products are an important part of a healthy diet. If you eat at least some of these regularly, your body will feel much better….