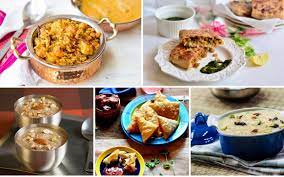 Cookbooks are no longer used because reading and cooking simultaneously are time intensive. Women love to discover the greatest recipes from their favourite best Pakistani YouTube channels by viewing their videos. Ramadan is one of the most eagerly anticipated months for Muslims in Pakistan. It is enthusiastically embraced and praised.
Everything in the country, especially restaurants, revolves around Ramadan. Women in households take care of the Kitchen and cook a variety of delectable iftar meals such as pakoras, samosas, buns, cholay, fruit chat, etc. For sehri, on the other hand, For a pre-dawn meal, sweet delicacies such as khajla and pheni are served.
This post will introduce you to five best Pakistani YouTube channels, which you may subscribe to provide your family with the best Ramadan culinary options.
Food Fusion
It is Pakistan\'s most well-known digital culinary video portal. The channel for couples reinvents and prepares delectable meals for your loved ones. They use flavorful, basic, but up-to-date cooking methods. There is a lot of high-quality stuff on the channel that is seen and appreciated worldwide. There are 3.8 million people that have signed up for it.
Village food Secrets
This channel, which covers traditional rural culinary movies and modern metropolitan foods, is operated by Mubashir Siddique, a peasant who began by following his mother\'s recipes. His meals are simple but wonderful. He cooks with what he has on hand and enjoys sharing his meals with his loved ones. 3.55 million people have subscribed to the channel.
Ruby ka Kitchen
This channel is run by Ruby, a Pakistani chef and grandmother living in America who has wowed viewers with her distinct cooking skills and engaging personality. She not only prepares Pakistani meals, but she also incorporates flavours from across the subcontinent. It has many dishes from Pakistan, India, Sri Lanka, Bangladesh, Nepal, and Burma, among other places. On her YouTube channel, she now has 4.75 million subscribers.
Kitchen with Amna
Amna is one of Pakistan\'s most popular and subscribed female video makers. She is a Lahore-based culinary expert constantly adding content to her YouTube channel daily, which covers Indian, Pakistani, vegetarian, and non-vegetarian cuisine. Her films are both amusing and educational, and they include delectable dishes that any home chef can readily learn. This channel has a total of 4.22 million members.
Cooking Chaos
Yasir and Abdul Rehman, two buddies, own this YouTube channel and aim to create new foods in their weekly released videos. The created content is pretty entertaining because they are utter amateurs in the cooking. Their movies are educational and humorous, which attracts young viewers and encourages them to try cooking. With 25.8k subscribers, the channel is still in its early stages.
Subscribing to and watching the material of these best Pakistani YouTube channels and trying out their recipes in your Kitchen can make this holy month of Ramadan more joyful. Your Iftar and Sehri appetites will be satisfied by their content.