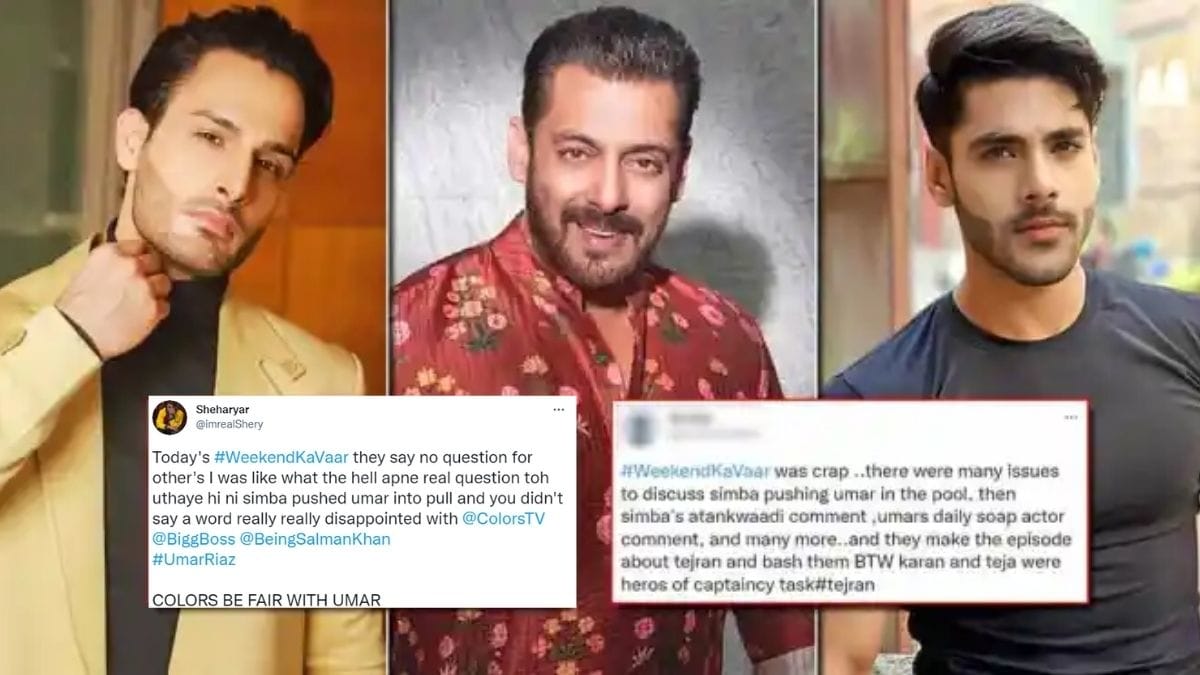 Bigg Boss, an Indian reality show, is currently in its 15th season. And the show\'s host is Salman Khan. Bigg Boss 15 has always been a hotbed of controversy and brawls, and this season is no different. The drama in the house never stops, and this season it reaches new heights of mind tricks.
Indians are outraged by the inclusion of the controversial director in the popular show.
In the most recent show, participants Umar Riaz and Simba Nagpal got into a violent fight and began throwing abuse. On the other hand, Simba went too far called Umar, a Muslim participant, a terrorist. And Salman Khan completely disregarded his remark, causing a major outrage among Muslims around the world.
Also Read: AR Rahman Daughter Stuns Everyone With Dubai Expo Performance
Simba pulls Umar into the pool and throws a basket at him while making insulting remarks. The show\'s fans were anxiously anticipating the episode Weekend Ka Vaar, in which the show\'s host, Salman Khan, will chastise Simba for his actions. On the other hand, Salman was unconcerned about Simba\'s activities and focused on the low-key details of the roundup. Netizens grew enraged and took to social media to express their feelings.
Also Read: Ali Xeeshan Receives Criticism On Latest Photoshoot For His Brand 
Here\'s how people are Reacting
The Dabang actor told Simba that what he did to Umar was wrong after the reaction from viewers. According to Salman, Simba will be ineligible to participate in the Race to Finale festivities in the following week. However, many netizens are still critical of the Hero actor\'s stance on the issue.
Also Read: Leaked Video From Katrina Kaif Wedding Venue Goes Viral