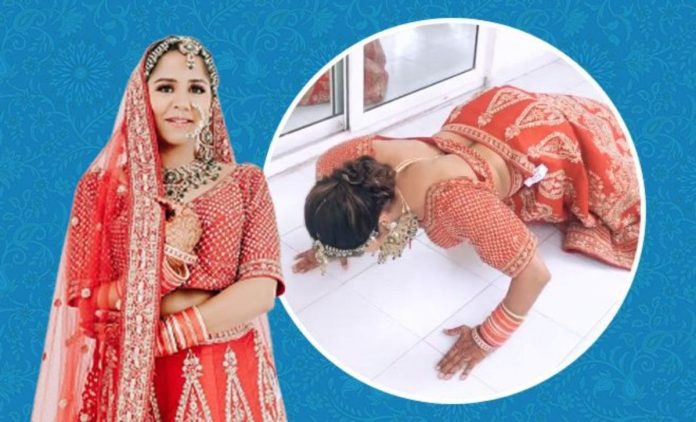 We\'ve all become a little lazy as a result of the COVID-19 pandemic. But if you want to inspired and go back to your fit self, we might just have something for you.
Every girl has a desire to do something unusual in the rituals and clothes she wears on her wedding day, but hardly anyone has ever had such a desire or practice like this bride.
When a girl becomes a bride, she wants to speak less and mix less so that her make-up and bridal gown do not spoil.
Also Read: Top 20 Pakistani Actresses with Most Instagram Followers 2021 
Bride Viral Video
However, a video of an Indian bride uploaded on Indian media caught social media users off guard once again. The bride, clad in a stunning red wedding gown, can be seen doing push-ups on the ground in the popular video.
The video was publish on Instagram by Indian fitness trainer Anna Arora and has received over 500,000 + views.
A model and dietitian, Aana Arora often updates her 78.7k followers on her fitness and exercise routine.