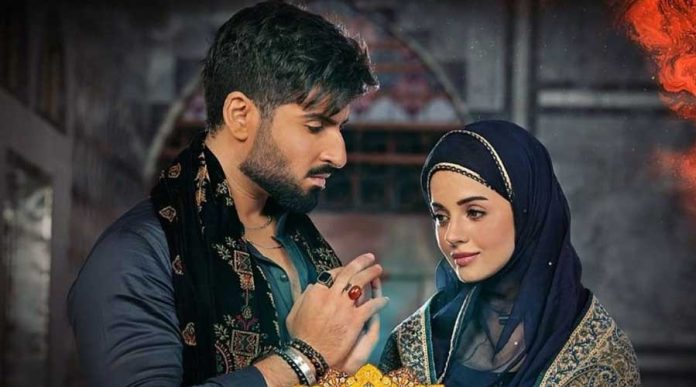 The first batch of teasers for Geo Entertainment\'s new drama series, Qalandar, have been made available. The channel is preparing to debut new drama serials as they transmit their mega-hit drama serials one after the other. There are already two teasers, a tonne of plot specifics, and a whole cast of characters.
The project was led by Mikaal Zulfiqar, making it a unique drama serial. The actor plays a role behind the scenes for the first time, and fans have high hopes for it. This drama serial will air with high expectations from the viewers and the massive cast.
Here is all the information you require regarding the drama serial and what to anticipate.
What is the Cast of the Drama Serial Qalandar?
Some well-known actors from the industry are included in the cast of the drama serial Qalandar. Each cast member, including actors and actresses who have been in the business for a while, has a sizable fan base worldwide, bringing a blend of the finest in the business with the seasoned.
The drama serial\'s whole cast is listed below.
Muneeb Butt
Komal Meer
Kinza Malik
Ali Abbas
Kashif Mehmood
Hiba Aziz
Noor ul Hassan
Naima Khan
HammaAmir
Fajjer Khan
Asma Abbas
Ali Tahir
Maham Afzal Khuwaja
Ahmed Abbas
Kinza Razzak
Sadoon Ali
Komal Meer is playing the lead. She portrays a young woman named Qalandar, whose prayers are constantly granted. She is paired with Muneeb Butt and Ali Abbas. Future teasers will give away more information about the tale.
Who Wrote the Drama Serial?
Samra Bukhari, who has previously authored popular drama serials for other TV stations, is the author of the drama series. Pakistan, Mujhe Wida Kar, Piya Naam Ka Diya, Silsilay, and Gul-e-Rana are a few of her outstanding drama serials.
Who Has Directed Qalandar?
Saima Waseem, one of the most well-known and accomplished filmmakers in the Pakistani drama industry, is in charge of directing the drama series. Mega-popular drama serials like Dil Zaar Zaar, Mohlat, Tum Ho Wajah, Ishqiya, Kahin Deep Jalay, and others were directed by her in the past.
Who Has Produced the Drama Serial?
Abdullah Kadwani and Asad Qureshi are in charge of producing the drama series Qalandar, carried out under the auspices of 7th Sky Entertainment. Some of the greatest television dramas in history have resulted from this mix. Fitoor, Qayamat, Khuda Aur Muhabbat, Fitrat, Kasa E Dil, Meher Posh, Deewangi, and other drama serials are some of their most well-liked offerings.
What is the Timing of the Drama Serial?
On October 7, 2022, Qalandar will debut on Geo Entertainment. Soon, the drama serial\'s airdate and OST will be made public. Every Fri day & Saturday sharp 8 pm.
Green Entertainment Released Trailer for New Drama Serial Jeevan Nagar