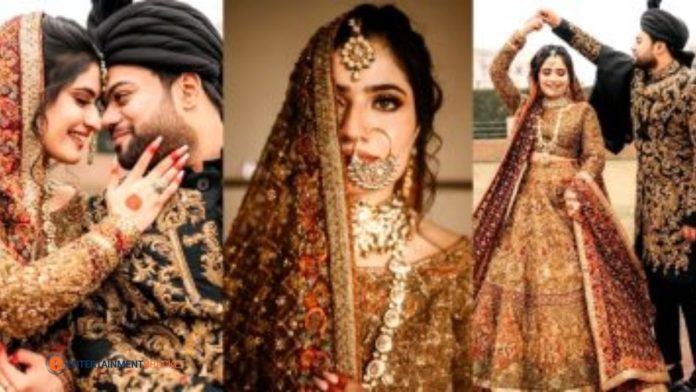 Many people in Pakistan are building their careers on Facebook, TikTok, and YouTube. Additionally, some users of this platform are overnight celebrities, while others actively earn a lot of money. Conversely, some people have benefited greatly from this platform, achieving fame and wealth. The subject of today's article is Ducky Bhai wedding pictures with his wife Aroob Jatoi
Wedding photos of Ducky Bhai and Aroob Jatoi
If Ducky Bhai's age is stated in the year 2023, he will have reached the age of 22. And for the past five years, he has been producing content for YouTube. And viewers worldwide, especially those in Pakistan, are extremely impressed by his content. His YouTube career began with roasting videos, which he eventually changed to daily vlogs. Saad ur Rehman joked in an interview that he makes enough money from YouTube monthly to pay for a Fortuner.
Ducky Bhai and Aroob Jatoi Mayun pictures
Ducky Bhai is a native of Pakistan's Lahore. Additionally, he has worked with practically all of Pakistan's well-known YouTubers. He frequently takes home Pakistan's YouTuber Award. He also got to know popular Indian YouTuber Carryminati at an event in Dubai a few days ago. He claimed that watching this Indian YouTuber inspired him to start generating material. Aside from YouTube, Ducky also receives funding from Pakistan's top brands through sponsorship.
However, in today's piece, we'll see how famed Pakistani YouTuber Saad ur Rehman, also known as Ducky Bhai, got married and how his wedding photos quickly became viral online. In the viral images, Saad can be seen wearing a black sherwani while his wife Aroob is clad in a red sharara on their wedding day. The wedding photo session was conducted throughout the day to get nice images in natural light.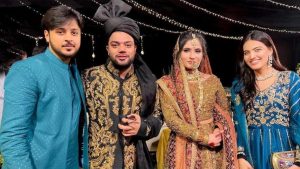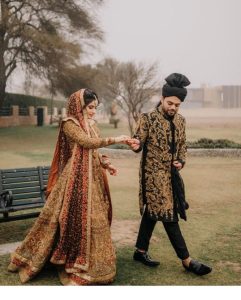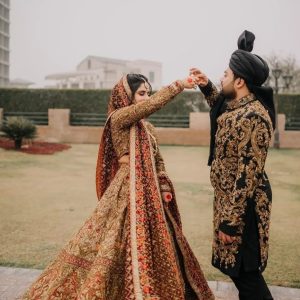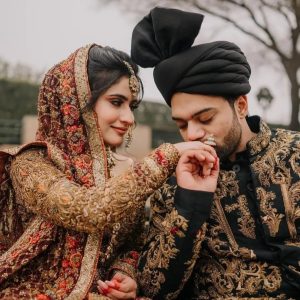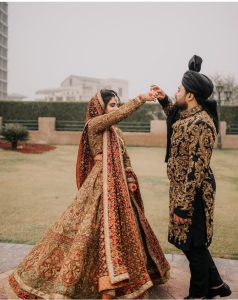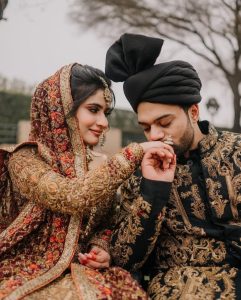 Ducky Bhai and Aroob Jatoi look stunning at their Walima