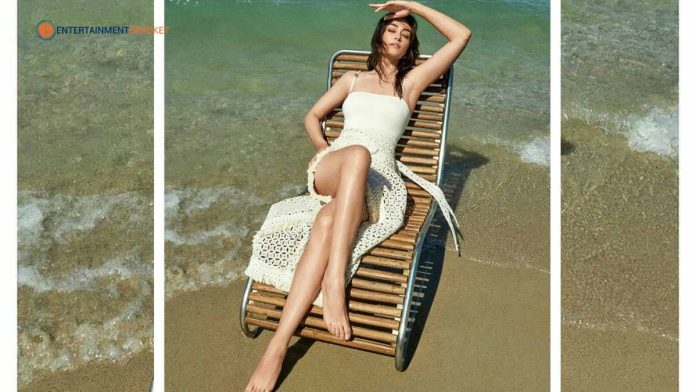 Esra Bilgic new bold photoshoot: With just one click, Halime Sultan, the actress from the Ertugrul film, can send the internet into a frenzy, and today is no different.
The Turkish diva is an ardent social media user, posting stunning images that her devoted following loves. She startled online users with her daring appearance in a see-through dress, and the internet has been fixated on her bold appearance.
Also Read
Ertugrul star Esra Bilgic sets internet on fire with new bold photoshoot in swimming pool
Esra Bilgic new bold photoshoot
The star posted sultry photos of herself posing in a black net outfit that showed off her toned hourglass figure. Esra finished off her appearance with light makeup and emerald green earrings.
Half a million people liked her photographs on social media, and in the comments, fans showered the 30-year-old actor with praise. Here is how they responded:
After the previous PM instructed the authorities to have the drama series Dirilis: Ertugrul dubbed in Urdu and televised in the South Asian nation, the Turkish star became well-known throughout Pakistan.