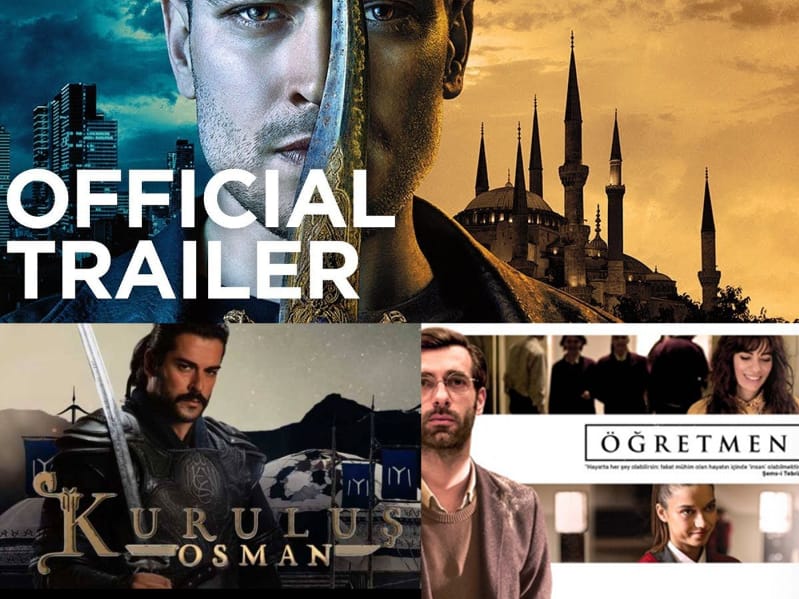 Ever since the Turkish serial Ertugrul started airing on PTV. There has been a massive Turkish drama craze following in the country. However, we cannot attribute this to PTV alone as before PTV. Channel Urdu 1 had done the deed of having Turkish dramas dubbed in Urdu and airing. On the channel some years ago Ishq E Mamnoon, and Feriha. Ertuğrul is making waves and marking the renaissance of popular Turkish content in Pakistan. Now, most people complete their five seasons they getting bore. However, many people search for what to do next when PUBG ban in Pakistan.
Here are a few lists of Turkish Dramas
1 – The Butterfly's Dream
In 2014 Turkey's entry for the Best Foreign Language Film at the 86th Academy Awards. The Butterfly's Dream is a drama film based in the 1940s. Two friends, Rüştü Onur (Mert Firat) and Muzaffer Tayyip Uslu (Kıvanç Tatlıtuğ). Who earns a living from publishing poems during the Second World War. Find their life overthrew when they both find love in the same girl. The two also struggle to survive with tuberculosis if a world moved by war and famine. However, This heart-wrenching drama manages to be heart-warming somehow and is sure to be a good watch over the weekend.
Also Read: Old Is Gold Classic Movies From The 90s that you must watch
2 – The Protector
Starring Çağatay Ulusoy, Hazar Ergüçlü, Okan Yalabik and Ayça Ayşin Turan in the main lead roles, Right now on Netflix this series is one of the best that Turkey has to offer. Basically a drama fantasy, The Protector is based on a person, Hakan (Ulusoy) with lots of Turkish Dramas who becomes a strong hero. Hakan is inserted into a tough place by chance wherein it's necessary for him to understand the role of The Protector, whose duty is to stop The Immortal. Without talking too much, we'll just say, if you're looking for a thrilling experience, this one's for you to have unforgettable memory.
3 – Öğretmen
Rüya, an award-winning athlete who allegedly cheated in the latest athletic competition and is subjected to verbal harassment at school, commits suicide. Soon after, Akif, a teacher, decides to \"give a lesson\" to the students. Turkish Dramas is about how some mentally lose his control and committed to suicide.
Also Read: 11 Most Beautiful Turkish Actresses
4 – Çukur 
Turkish Dramas Çukur (The Pit) tells the story of Yamaç, a young man from the influential Koçova family that rules over Çukur, one of the most dangerous neighborhoods in Istanbul. When he meets Sena, they fall in love and get married – but when the family he thought he had left behind comes between them, Sena follows Yamaç back to Çukur, where he takes up his new role as head of the family. When the family is in danger of losing the control of The Pit, their youngest son now must come back to his home, where he could never escape from.
5 – Kuruluş Osman
Turkish Dramas Kuruluş Osman – Establishment Osman Turkish historical TV series. Osman, as the successor and son of "Ertuğrul Ghazi", takes her move to the side of history to build a state. Building a state instead of a principality is very vital in terms of historical necessities. But essentially, it is the main will and preaches of Ertuğrul Ghazi to his son Osman after Ertugrul Gazi Osman is the best option. Kuruluş: Osman, the drama series revolves around the story of Osman Bey's life. Osman was the son of Ertugrul Gazi and the founder of the Ottoman Empire.