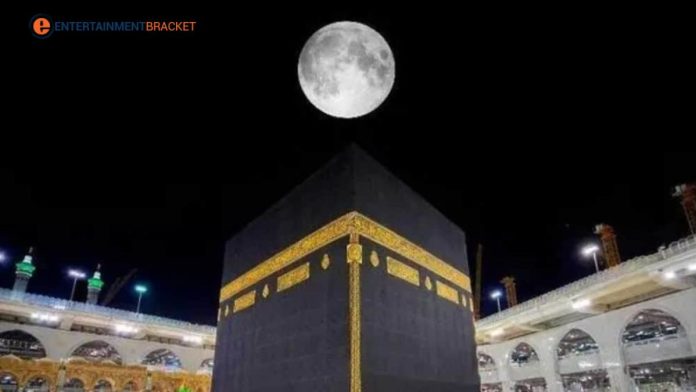 According to reports in Arab media, the full Moon will precisely align over the Holy Ka'aba on Saturday night (tonight). Full Moon Aligns Directly Above Ka'aba Tonight. The full Moon will be see directly above Grand Mosque for locals to observe with their own eyes at 10:43 p.m. local time (12:43 a.m. Pakistani time) during this amazing celestial occurrence.
Pakistani Brand Faces Backlash For Selling Expensive Prayer Mats
This incredible sight will be visible for the first time in 2023 when the Moon passes directly overhead the Ka'aba Sharif at 10:43 p.m., at an angle of 89.5 degrees, according to Majid Abu Zahira, the chairman of the Saudi Astronomer Society. The Moon's disc will be 93 percent illuminate during this event.
Full Moon Aligns Directly Above Ka'aba
Furthermore, according to Abu Zahira, if the Moon is above the Kaaba Sharif, individuals from all over the world, particularly those from Arab nations, will be able to determine the location of the Qibla, the direction that Muslims turn to when they are praying.
Stargazers would particularly benefit from this because they can utilize the Moon as a precise reference to Makkah, just as smartphone apps.
In addition to being a stunning sight, this extraordinary astronomical occurrence offers a fantastic opportunity for people to learn about the direction of the Qibla by looking at the Moon's position.
Govt announces Hajj policy 2023: Read details about application deadline, cost and procedure