After 30 days of dawn-to-dusk fasting throughout Ramadan, Muslims worldwide celebrate the end of Ramadan and the beginning of Shawal with the holiday of Eid ul Fitr. It seems likely that Pakistan and other Asian countries would celebrate Eid ul Fitr this year on April 28 due to the holiday falling during the warmer month of April. These are few Girly Essentials To Look Trendy on this Year 2023.
In preparation for Eid ul Fitr, stores in urban areas will stock up on apparel, footwear, cosmetics, and accessories. It's a common belief that girls are encouraged to go on extended shopping trips in preparation for Eid. Ladies are busy until the last second of chand raat to make their best appearance for the Eid party.
These are 5 Girly Essentials To Look Trendy on this Year 2023 Fashionable Eid Attire
Trendy Kurta/Shalwar Kameez with Kajal, Lip Gloss, and Blush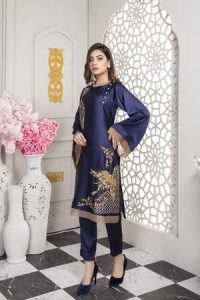 Ladies! To look stylish and attractive, a glittering dress is not required. As Eid ul Fitr will fall in June, a modern kurta or shalwar kameez in bright and bold hues would be appropriate attire. Wonderful kurta designs and endless combinations of short, long, and medium length shirts may be found in the shops. Choose the chic kurta to wear with cigarette pants, pajamaz, or Arabian trousers to stay true to the cultural roots of Eid.
Easy-to-Wear Shoes
Some men and women have a true addiction to buying shoes. But, you can't deny that medical professionals constantly stress the need to wear comfy and light shoes. Please refrain from purchasing high-heeled shoes, especially pumps or pencil heels, this summer's Eid. The traditional kolapuri chappal, a flat, sparkly shoe, is available in various styles and colors online. Wearing flat chappals with a kurta will help you look put together and fashionable
Best Mehndi Designs for Eid 2023 [Pictures]
Rings and Jewelry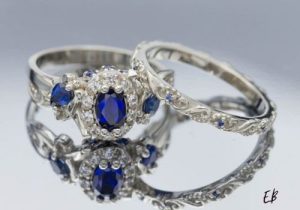 Women adore other women who are GIRLS….beautiful, seductive, and a little finicky. Metal bangles with lots of sparkle are a must for Eid parties. Girls can seem chic and put together when they wear bangles with embellishments, and the bright colors of homemade bangles are sure to catch the eye. Girls! Bangles, kangans, bracelets, ear toppers, and jhumke are all essential Eid accessories. Because no girl wants a subdued, monochromatic Eid.
Mehndi/Henna Body Art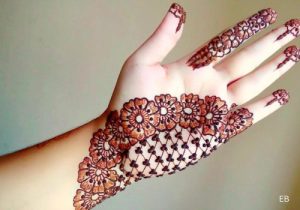 During the holy month of Ramadan, mendi becomes available in upscale shopping plazas and specialty stores. Mehndi/Henna is used in weddings and Eid celebrations across Asia, and Pakistan is no exception. To fully participate in the chand raat celebration, you will need high-quality mehndi for painting exotic mehndi designs on your palms and hands. Remember to finish off the look of your classic mehndi designs with a coat of nail paint.
Kajal, lip gloss and blush On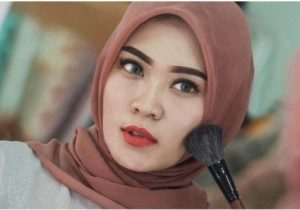 Makeup is a must-have during Eid, especially for the ladies. You can't expect compliments on your stylish and sophisticated appearance if your face isn't well-groomed and toned. Do not apply multiple coats of foundation, contour cream, or bronzer during this hot summer Eid. Just keep things clean and basic. A tiny bit of bb cream, setting powder, eyeliner, and mascara, and you'll be ready to take the stage. Lip gloss is a must for those selfies where you want to show off your pout.