Hareem Shah expose Maulana Fazlur Rehman: Famous Pakistani politicians and religious figures should be warned once again, according to TikTok actress Hareem Shah. Shah, who has a history of openly threatening well-known individuals from many walks of life by asserting that she will disclose intimate and private films, returned to Twitter and declared that she will expose Maulana Fazlur Rehman and Mufti Abdul Qavi.
Hareem Shah Threatens to Leak Rana Sanaullah's Videos If Internet Isn't Restored
Prior to this, Rana Sanaullah, a well-known PML-N politician, was the target of Shah's caustic remarks. This time, the social media celebrity sparked debate by denouncing Mufti Qavi for asserting that the Nikkah of former Pakistani prime minister Imran Khan and his third wife, Bushra Bibi, is "null and void." Although Hareem had nothing to do with Qavi's remarks, she retaliated by tweeting the release of a private film in which she could be seen slapping the cleric in a bedroom.
Hareem Shah expose Maulana Fazlur Rehman
In reaction to Maulana Fazlur Rehman, Shah forewarned Rehman, the leader of the Jamiat Ulema-e-Islam party, and threatened to disclose his unethical behavior and illicit relationships in front of the world on May 15 at 11 a.m. She also added that she would expose his true motivations in front of the masses.
Although a regrettable occurrence, Shah's statements have elicited conflicting responses from Twitterati. Some defended Shah for exposing those in authority misusing their positions, while others slammed her for defaming religious people in order to gain 15 minutes of fame.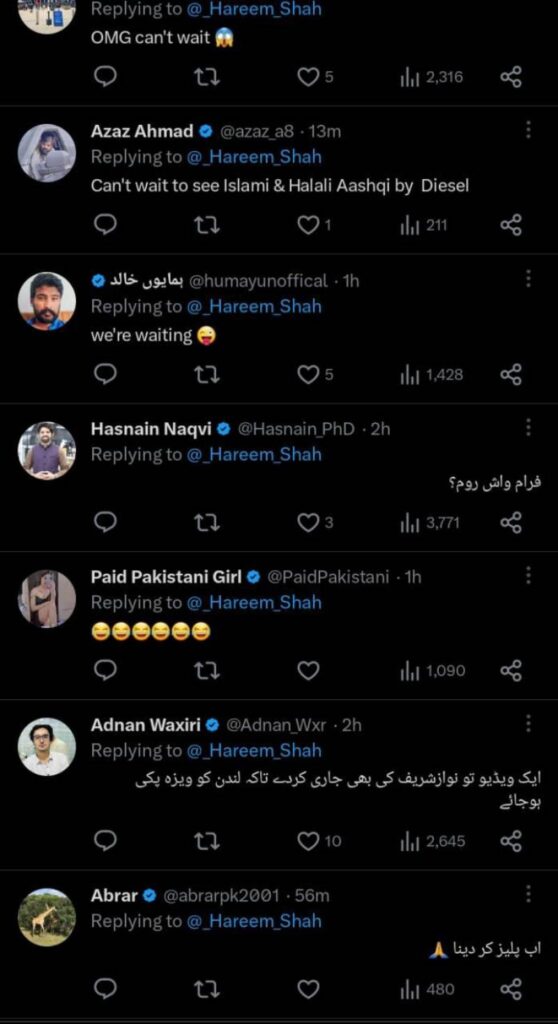 Mufti Abdul Qavi has, however, been involved in drama like this before. Similar accusations were made against Qavi in the past by social media sensation Qandeel Baloch. Due to his involvement in the murder of Baloch, he was also under internet scrutiny.