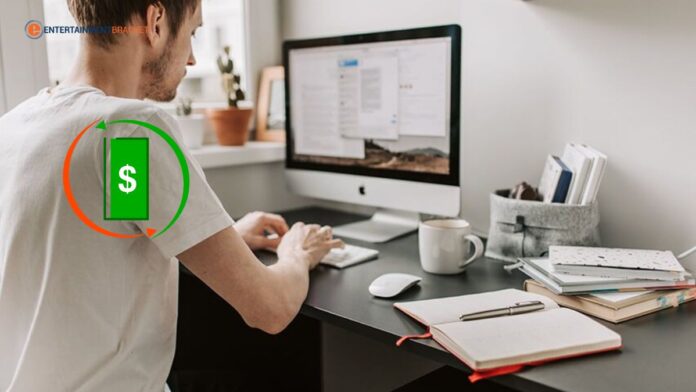 With inflation on the rise, now is the ideal moment to start Freelancing Career while still working full-time. Here\'s a step-by-step guide to help you get started.
Technology has boosted internet access, and the current epidemic has increased the number of independent workers worldwide. According to a Mastercard research published in 2019, the global gig economy generated $204 billion in gross volume in 2018 and is anticipated to expand by 17% by 2023. It has been anticipated that in the United States, there will be more gig workers than non-gig workers.
Freelance Digital Account Launched To Enable Freelancers To Open Dollar Accounts In Pakistan
The freelance industry is rapidly expanding in Pakistan as well. According to data from the Ministry of Information Technology and Telecommunication, Pakistani freelancers earned $216.78 million by exporting their services from July to December in the fiscal year 2021-22, up 16.74 percent from the previous year.
Pakistan is now ranked fourth among the fastest-growing freelance marketplaces in the world, with many freelancers under 30.
There are more freelancers than ever before, thanks to the \'new norm\' of remote work, and if you\'re interested in freelancing, this is the post for you. Here is a guide for university students who want to make some extra money on the side or who want to pursue it as a Freelancing Career.
The 7 Requisites
Define your service and offering
Clients should be able to understand your skills and knowledge quickly. Transforming your expertise into services is the first step toward becoming a successful freelancer. You must understand the client\'s situation and use your skills to help them solve their difficulty.
You\'re the one who knows the most about your ability. You can start looking for your target audience once you\'ve chosen your strong suit/industry in which you wish to freelance. This can be performed by marketing and promoting your knowledge on social media platforms like Facebook and Instagram.
Develop a pricing structure
You must consider your competitors when calculating how much you should charge your clients. How much do other freelancers in your field charge? The goal is to make as much money as possible while avoiding overcharging, which could result in client loss. While calculating payment, clients frequently evaluate experience, urgency, and project complexity; therefore, you must consider the same reasons when billing.
Create a portfolio with past jobs
Building a solid portfolio is an important part of becoming a successful freelancer. Before clients can trust you, they should be aware of your industry experience. Examples of your best work related to your service offering should be included in your portfolio.
A well-written proposal can be a strong selling point for your abilities. It should include information on the company\'s needs, how you can help, and your accomplishments and abilities. Finally, it\'s vital to maintain a kind and approachable demeanor, so try to use professional terms to help you stand out.
Create a relationship with your client
Developing a long-term relationship can lead to repeat business and customer referrals. It\'s vital to complete your jobs accurately, communicate effectively with your clients, and build trust via consistency.
Continue developing your skills over time
Over time, continue to polish your skills. Learn from the mistakes of previous clients and attempt to outperform them in the future. Maintain a positive reputation and participate in classes that will help you develop your skills. That concludes our discussion. You\'re all set to work for yourself.
Most Sought-After Occupations In The Gig World
Creative design is a highly profitable industry. You\'ll need a large portfolio to succeed as a freelance designer because it will show potential clients what kind of work you can accomplish. This is a wonderful Freelancing Career alternative if you have an art degree or have graduated as an interior/textile designer. Clients can look at your work and decide when they want to hire you, even if you are still in school.
Writer One of the top gig-economy employment is writing. Now that content has labeled the king of modern marketing, companies spend a lot of money creating high-quality articles, blogs, manuals, press releases, and other editorial text. Writing on social networking platforms as a type of blogging is popular, particularly among university students. Because of all the essays we are force to do during our time at university, writing appears to be one of the most practical options for students who wish to freelance.
As a freelance marketer, you may do everything from running paid Facebook ad campaigns to overhaul a website\'s content. There is a big and growing network of independent marketing professionals, strategists, and consultants. What do they all have in common, exactly? Digital skillsets
To make a living as a professional video producer, you must wow clients with your shooting and editing skills. With a few years of experience in this industry, the right software and equipment, and a strong project portfolio, breaking into the market will be much easier.
Linkedin, Freelancer, Fiverr, Upwork, Behance, SimplyHired, Guru, Dribbble, DesignHill, and others are just a few websites offering Freelancing Career work.
Upwork, Toptal, and Jooble are the go-to websites for anyone looking for administrative or technical jobs, such as social media management, web development, or financial advising. On the other hand, Fiverr, Flexjobs, and Dribbble can help you connect with the proper people if you\'re seeking creative jobs like writers, graphic designers, or illustrators.
Regardless of the website you register with, your performance will matter at the end of the day and win you more credibility and clients.