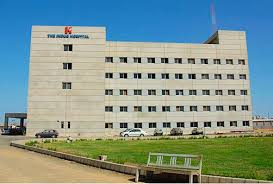 A multifunctional tertiary care hospital and healthcare network in Pakistan is called Indus Hospital & Health Network, formerly Indus Hospital in Pakistan. Its construction began in 2004, and operations commenced in July 2007. It is the first paperless hospital in the nation and has an e-cardiology system. Despite being privately held, it offers free services. After visiting the scene of the Bohri Bazar bombing in 1987 and being dissatisfie with the emergency ward of Civil Hospital Karachi\'s limited effectiveness and resources, four medical students came up with the concept of a \"free public health care facility.\" Every aspect of the hospital, including the Indus Hospital History, is cover in this article.
Ghulam Hussain is Listed among the Top 2% Scientist of the World 
History of Indian hospitals
With the assistance of businesses and donors, a team of specialists founded this network in 2007 to offer high-quality, non-discriminatory healthcare to everyone in a modern, paperless hospital in Karachi. The founder, Dr. Abdul Bari, and all of the other co-founders spent several years working in the public sector, where they saw the decline of government-run hospitals and the struggles of the city\'s poor patients.
INDUS Hospital Ideas
They suggested starting a multidisciplinary hospital at that time so that Karachi\'s poor populace may receive free, high-quality care. In 2005, the Islamic Mission Trust donate a non-functioning hospital structure in Korangi, Karachi, which was refurbish and rendered operational in 2007.
Indus Hospital and Health Network was establish as a multi-disciplinary, tertiary care hospital with 150 beds. For the past thirteen years, this health network has offer the people of Pakistan free services.
Reducing The Burden Of Healthcare
The hospital has expanded into IHHN (Indus Hospital & Health Network) by providing high-quality healthcare facilities, which has been working to lessen the nation\'s healthcare burden. The Network consists of twelve hospitals, four administered and run by IHHN.
In addition, four local blood centers (in Multan, Bahawalpur, Jamshoro, and Karachi), eight facilities run by a Network under private-public partnerships with the governments of Punjab and Sindh, and four physical rehabilitation facilities (Lahore, Karachi, Badin, and Muzaffargarh).
VIison
to serve Allah by giving everyone access to high-quality healthcare.
Mission
Focus on building a universal healthcare system that is cost-free, comprehensive, and characterized by compassion.
To function as a non-profit network that helped with waqf, zakat, and donations
Observe the highest ethical standards in all your operations.
Encourage staff members to improve professionally and spiritually.
Through outstanding research and instruction, you may develop and improve human potential.
VALUES
patients\' and employees\' dignity
Integrity in routine actions
passion for serving others, making others smile, and transforming lives
Loyalty and dedication to IHHN\'s cause
As a fundamental human right, having responsibility for the provision of healthcare services
the use of bias when delivering healthcare services
Contact
Address: Plot C-76, Sector 31/5, Opposite Dar-us-Salam Society, Korangi Crossing, Karachi-75190
Telephone# +92 (21) 3511 2709-17
Address: Plot # 779-802, B-Block, near Mian Chowk
Jubilee Town, Lahore
Telephone# +92-42-37514371-5