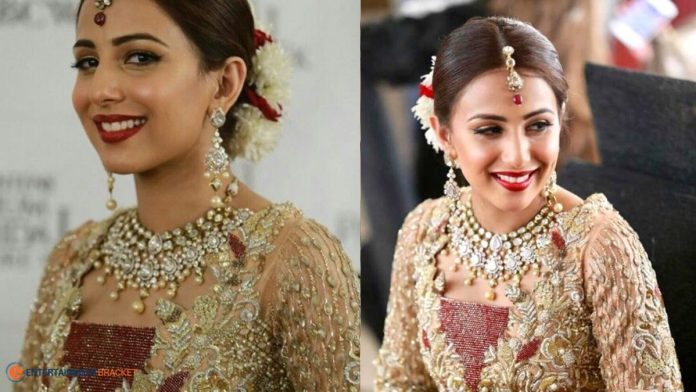 Ushna Shah, an actress in Lollywood, has been engaged. The host of The Fourth Umpire Show, Fahad Mustafa, recently announced that the Habs actress, 33, is getting married in less than ten days during the diva's appearance. Fans of the Bashar Momin star have been waiting for a sneak peek into the starlet's wedding preparations ever since Mustafa revealed the secret. In thsi post we discussed about Inside Ushna Shah luxurious pre-wedding festivities.
In December 2022, Shah first declared her engagement to professional golfer Hamza Amin. Amin is a half-Austrian, half-Pashtun person.
In addition, the actress shared a video of the first glimpse of her wedding dress, which Wardha Saleem created.
Ushna Shah Hamza Amin wedding festivities begin with a colourful Mayun
The Bewafa actress' wedding festivities started days after Mustafa made his announcement. With her family and friends, Shah had a bachelorette party. The Parizaad actress looked nothing short of divine in her white gown of choice for the event.
On the internet, images from private gatherings have been making the rounds.
Inside Ushna Shah luxurious pre-wedding festivities