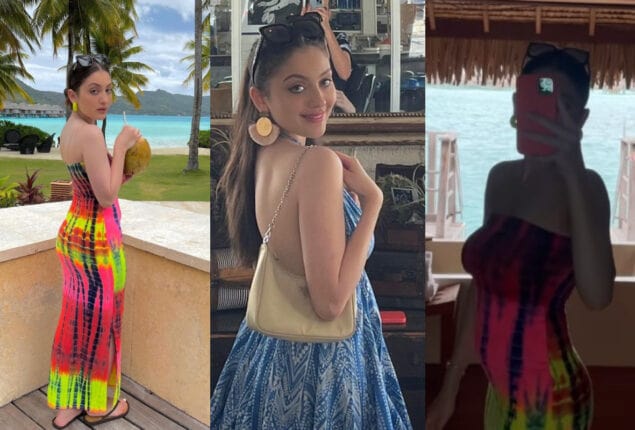 Many Pakistani women are not trained actors but have managed to enter the entertainment industry thanks to their attractiveness. Neha Rajpoot Taseer, a well-known Pakistani actress and model, is our discussion topic today. Without a doubt, Neha Taseer has such a high bar for beauty that the audience falls in love with her.
Eman Suleman and Jamil Haider set temperature soaring with bold photoshoot 
Neha Rajpoot Taseer posts pictures from her trip to Bora Bora
Neha Taseer, a Pakistani actress who is 25 years old, got her start in the show business when she was very young. Because of this girl\'s personality, it appears as if a fairy has fallen from the sky. On the other hand, some claim that Neha Taseer resembles Madhuri Dixit, the younger twin sister of an Indian actress.
Many people are unaware that Neha Taseer is wed to Shahbaz Taseer, the former governor of Punjab\'s son. Shahbaz Taseer was taken hostage by the Afghan Taliban a few years ago and sent to an undisclosed location. Fortunately, Neha and her husband Shahbaz welcomed their baby Shavez Ali Taseer six months ago.
However, in today\'s piece, we\'ll see images of well-known Pakistani model Neha Taseer wearing provocative attire while on vacation in Bora Bora, which has gone viral. The actress can be seen creating her Instagram stories and donning western clothing in the images that have gone viral. Of course, even with greater money, a person could lose sight of her boundaries.
Mehar Bano Shares Stunning Clicks From Her Dreamy Wedding Ceremony
View the photos of actress Neha Taseer and her husband, Shahbaz Taseer enjoying a fun-filled holiday.