Arslan "Ash" Siddiqui, a well-known eSports champion from Pakistan, made his engagement public. Beautiful post-mehndi pictures of the young gaming sensation and his bride were upload to social media. Pakistan eSports Champion Arslan Ash Ties The Knot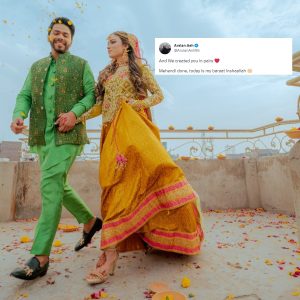 Arslan Ash, a Tekken player from Lahore, has had a successful year of competition on the international stage. In 2023, he is prepare to embark on a new chapter in his life.
Pakistan eSports Champion Arslan Ash Ties The Knot
While his future wife donned a vivid yellow celebratory bridal dress, Arslan Ash looked dapper in a green shalwar kameez with a darker, embroidered vest. The baraat ceremony for the Tekken world champion will take place today.
Arslan "Ash" Siddiqui is a well-known and successful international eSports player who has completely revolutionised the gaming industry. Arslan, who was raise in Lahore, soon ascended the ranks to become one of the most well-know personalities in the business.
And we created you in pairs ❤️ Mehendi done, today Is my baraat Inshaallah 🤲🏼

The most well-known accomplishment of Arslan is his mastery of the well-liked fighting game series Tekken, where he has repeatedly shown himself to be one of the finest players in the world. The same year, he won the WePlay Ultimate Fighting League championship for Tekken 7, the Evo Championship Series, and the Evo Japan 2019 championship. Arslan presently represents Red Bull eSports.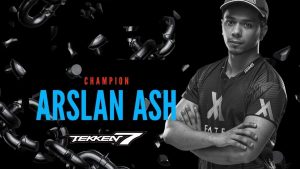 Arslan has encouraged innumerable young gamers to follow their ambitions and is a wonderful spokesperson for the eSports community in Pakistan and worldwide.