Pakistani Celebrities game night: Ramadan gaming night with Pakistani celebrities wins hearts! Some of our famous people gathered together to celebrate Ramadan night in this location, and Hania Aamir, Yashma Gill, Areeba Habib, and numerous others were also spotted. Let's investigate this more, then!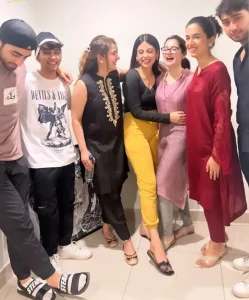 Celebrities from Pakistan were spotted playing their favorite games together in this location. Who claimed that game was just for children? These all-stars are present, playing games and having a great time. While Ali Ansari, Areeba Habib, Babar Zaheer, Yashma Gill, Hania Aamir, and many others were spotted on Ramadan night.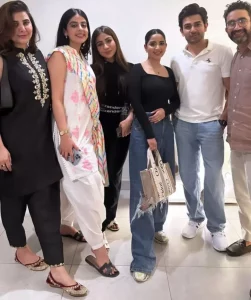 There is no denying that the nights of Ramadan are enjoyable, with kids frequently playing cricket and till Sehar as they awaken. When Hania Aamir was seen playing cards and Sequence games with her co-stars, she also saw others playing cards and Ludo. Several supporters have criticized them for this, asking why they play so many games during Ramadan.
Meera films herself while praying inside Masjid-e-Nabawi
Apart from that, fans also laud them for their straightforward and adorable relationship. Wajahat Rauf also hosts Iftar and Sehar parties at his house every Ramadan. Hira Khan and Arsalan, a newlywed couple, were seen playing games together at the Wajahat Rauf concert. Ramzan men ibadaat krte maut ni parti..give it a try.. was used as a trolling language by a user.
Hania Aamir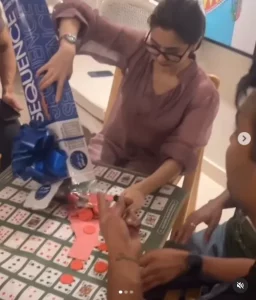 An additional person sided with them, saying, "People telling them ramzan hai sharam krlo have kids/brothers/husbands playing cricket outside until sehri and sleeping throughout the day and waking up right before iftar." As their brothers and children play nighttime cricket with pals, many warn against doing such things during Ramadan.