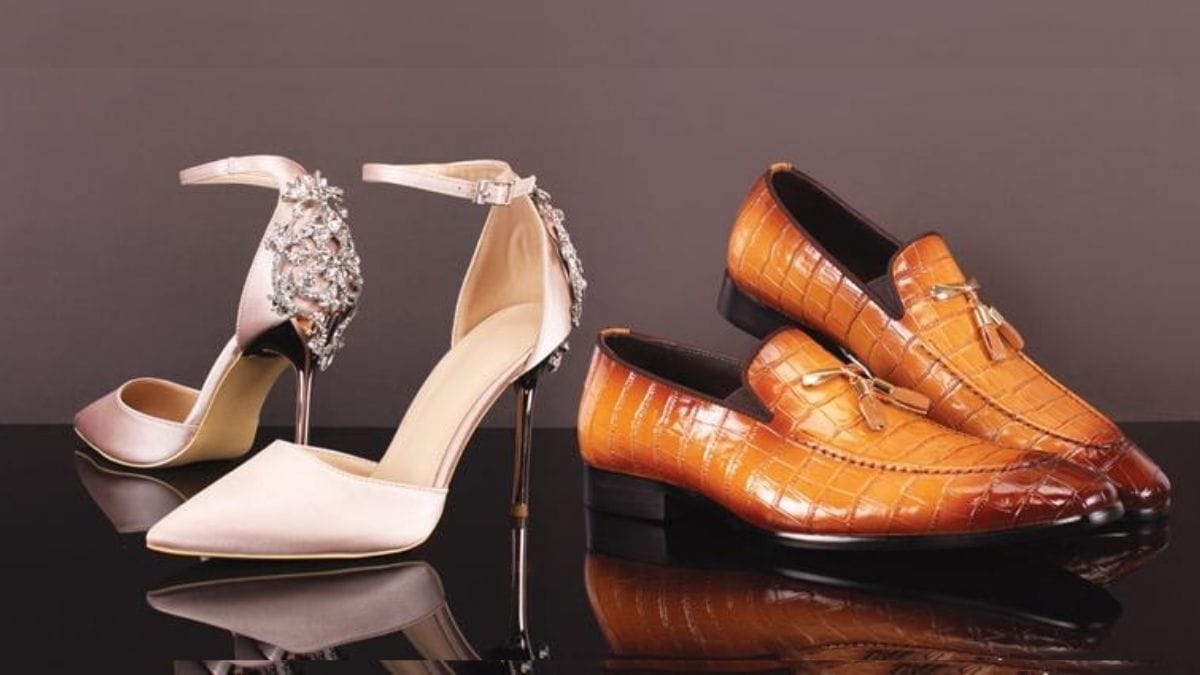 Shoes have a long-lasting effect on the look, that\'s why both women and men are highly conscious about shoe purchasing since they want to make a huge impression on others. They are always looking for elegant, high-quality matching shoes that are up to date with the latest trends. If you want to have an attractive appearance, you must choose appropriate and fashionable footwear and unique attire to stand out from the crowd. Now there is a solution for everything. If you want shoes for a specific occasion, these manufacturers provide shoes for you, ranging from casual to party wear to workwear. Here is the top Pakistani Shoes Brands list.
Also Read: 13 Best Clothing Brands for Men in 2023
Top pakistani Shoes Brands For men
Metro Shoes
The Metro shoe brand is a multi-brand that began operations in India in 2013 and quickly gained a large following. Its stores can also be found in other nations, such as Pakistan, where people enjoy wearing their shoes. Its ability to provide high-quality shoes at extremely low prices is one of the main reasons for its rapid growth in popularity. You can purchase their shoes either online or in person at their nearby location.
Borjan Pakistan
Borjan Pakistan has been producing high-quality shoes for both women and men for the past 18 years. It is now a highly sought-after brand among all males. The element of style is thoroughly integrated into their shoes, impressing others even more. As they launch the current footwear collection, their shoes are quite attractive and comfy. They have a large selection of elegantly designed casual and party shoes for men in their assortment. It has 99 locations across Pakistan\'s major cities. Borjan is top pakistani Shoes Brands.
Bata
Bata is Pakistan\'s most well-known brand, having been in operation since 1942. It produces high-quality shoes for men and women, as well as children of all ages. It does so through a well-established retail network. Their hundreds of locations may be found in all of Pakistan\'s major cities. However, its school shoes for students are quite popular and favoured by parents because they are composed of high-quality materials and can be worn for an extended period. Bata School shoes are extremely popular among students. It is Pakistan\'s most well-known brand, offering high-quality footwear at affordable pricing.
Service
Everyone can get a pair of shoes from Servis. Servis was established in 1959 and is a well-known Pakistani shoes brand. It is well-known for the high quality and comfort of its sporting shoes. The company\'s products include elegant chapels, sandals, and casual chappals for men. The company\'s seven brands include Calza, Cheetah, Don Carlos, Liza, Skooz, Soul, and Toz.
Oxygen Shoes 
Oxygen Shoes has become a well-known pakistani Shoes Brands in the footwear business, with stores in key cities such as Islamabad, Sialkot, and Peshawar. Customers can also use the brand\'s online buying service, providing rapid, free home delivery. Since its inception, Oxygen Shoes\' customer base has grown dramatically due to its exceptional customer service, product diversity, elegance, and durability. With Oxygen Shoes, you can shop for men\'s, women\'s, and children\'s shoes from the comfort of your own home and have them delivered directly to your door. Customers can easily replace or return the shoes for any reason without incurring a price reduction because of the company\'s flexible and customer-centric procedures.
Unza
Unze London has a large selection of men\'s footwear. It is a well-known international brand that now has outlets in Pakistan. MEN\'S SANDLES, MOCCASINS, EVERYDAY SLIPPERS, and FORMAL COLLECTIONS are all available, each with their distinct style and elegance. Their stores can found in a variety of Pakistani cities. They also provide online shopping. Here you can now get stylish shoes of your choosing.
Hush Puppies
Hush Puppies is most famous and well-known Pakistani Shoes Brands. It took the idea that a man\'s personality is tied to his shoes and dedicate all of their efforts to create the best possible shoes. When Cinderella\'s prince drools over the Hush Puppies collection, the glass slipper will be forgotten.
Since 1958, this company has been providing soft and comfortable shoes. Around 15 million pairs of Hush Puppies shoes are sold each year. They have hundreds of stores and operate in 165 countries. They have locations in Pakistan\'s major cities, including Islamabad, Lahore, Multan, Faisalabad, etc.
Best Pakistani Shoes Brands For women
ECS
Ehsan Chapel store is a well-known Pakistani brand that began operations in 1954 in Lahore\'s Anarkali Bazar. It offers a large selection of women\'s footwear. Its chapel collection is well-known, and most girls want to wear its unique and fashionable chapels. Its shoes are affordable and of great quality, which is what the general public wants. It has around 100 locations in Pakistan\'s major cities. ECS is one of the top pakistani Shoes Brands for women.
Stylo
This is a well-known and highly sought-after Pakistani shoes brand that offers fresh styles for girls. Their shoes combine comfort and unusual attractiveness and are favoured by largely working ladies. In their stores, you may get a wide range of shoes. Casual boots, sandals, and shoes with large and medium-sized heels are all part of the range. Stylo is a great place to go if you\'re looking for shoes for a wedding. Stylo stores may found in practically every city in Pakistan.
Mochari Shoes
The Mochari shoes is a unique brand with ties to Pakistani culture. They sell high-quality, handcrafted shoes, with each pair reflecting the culture and theme of Pakistan. They began in 2014 to promote Pakistani culture not just in Pakistan but also internationally. WALAYATI SERIES, BUDS & BLOOM, DESI COLLECTION, WINTER SERIES, and BASICS are among their collections, each with its distinct flair. In any situation, Mochari is the greatest alternative for showcasing a Pakistani.
 Borjan shoes
Borjan is well-known among males, but it is also well-known among women. They provide a large selection that includes everything you need, from modern to elegant to classy. They also have a lovely selection of handbags and other accessories for women. With the increasing demand for both men and women, the firm has spread across the country, with 112 locations. Borjan Best top Pakistani Shoes Brands
Unza
Unze is a London-based brand that was found in the United Kingdom. Since 1989, it has been creating high-quality footwear. It offers shoes for women, men, and children that are up to date in fashion and launches new styles that are in high demand. Its name is well-known in the shoe industry, and it is also available in Pakistan. It has a particular selection for women, including slippers, wedges, and sandals at relatively low costs.
Walkeaze
Another well-known Pakistani Shoes Brands is Walkeaze. This brand was establishe to provide ladies\' fashion shoes and handbags following current fashion trends. The demand among Pakistani ladies grew as a result of their low prices and high customer satisfaction. Karachi, Islamabad, Faisalabad, Rawalpindi, Lahore, Hyderabad, and Sialkot are among their outlets. They also keep track of your order and ensure that it is delivered on time.