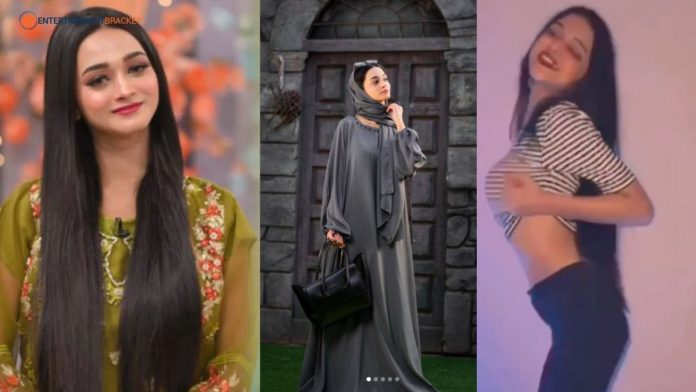 The globe has heaped admiration on Pakistani TikToker Ayesha reacts after she ignited the internet with her fierce dancing routines to the Indian song "Mera Dil Ye Pukare Aaja" a few weeks ago.
This time, the popular dancer drew criticism for a new video in which she is purportedly seen showing off some daring movements to the same song.
The footage has gone viral online since it was leaked to social media
The Mera Dil Ye Pukare Aaja girl responded to her video by calling the most recent one "false" and pledging to sue anyone who tried to smear her reputation with this "fake video."
TikToker Ayesha Mano stuns in Latest Bridal Photoshoot
She remarked on Instagram stories that people were trying to manipulate my vids for fake news. You will all be referred to the FIA's cybercrime unit. My management has filed a lawsuit against every one of you.
Whoever it is, stop attempting to discredit me. I'll continue to be who I am. Your phoney tapes aren't doing any good.