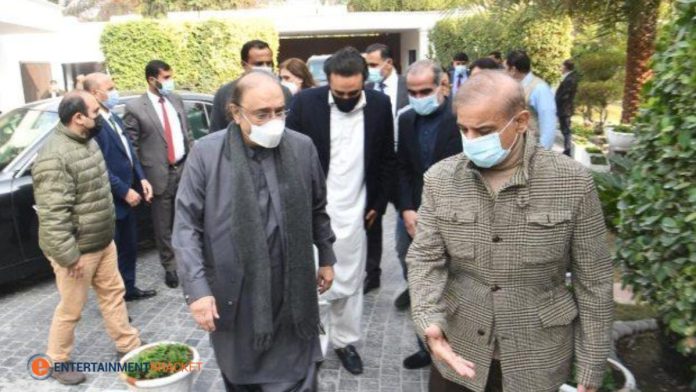 PDM may give Punjab CM seat to PPP: As party co-chair Asif Ali Zardari campaigns in Lahore for the seat. The Pakistan Democratic Movement (PDM) may hand the position of Chief Minister of Punjab to Pakistan People's Pakistan (PPP), according to Geo News Urdu.
PDM may give Punjab CM seat to PPP
The media outlet claims that Chaudhry Shujaat, president of the Pakistan Muslim League-Quaid (PML-Q), has favored the PPP.
If there is an agreement, Pakistan Muslim League-Nawaz nominees would be the speaker. And deputy speaker of the Punjab Assembly (PA) (PML-N).
Former DG ISI Faiz Hameed says No to Politics
Imran Khan's 'phone se*' audio clip leaked, PTI calls it fake
'Imran Khan nay Pakistan ki izzat ko khaak Mein Mila Diya':PM Shehbaz
Zardari has also begun considering candidates for the position of the chief minister, including Hasan Murtaza, Ali Haider Gillani, the son of former premier Yousuf Raza Gillani, and Usman Mehmood.
The final choice will be collectively chose by Zardari, Chaudhry Shujaat, and Nawaz Sharif.
The development occurs as the motion to remove incumbent CM Pervaiz Elahi gets traction. With the support of 190 Members of the Provincial Assembly, Elahi, nevertheless. Continues to appear ahead in the provincial assembly (MPAs).
A different no-trust resolution was also make against PA Speaker Sibtain Khan and Deputy Speaker Wasiq Qayyum Abbasi, in addition to Elahi.