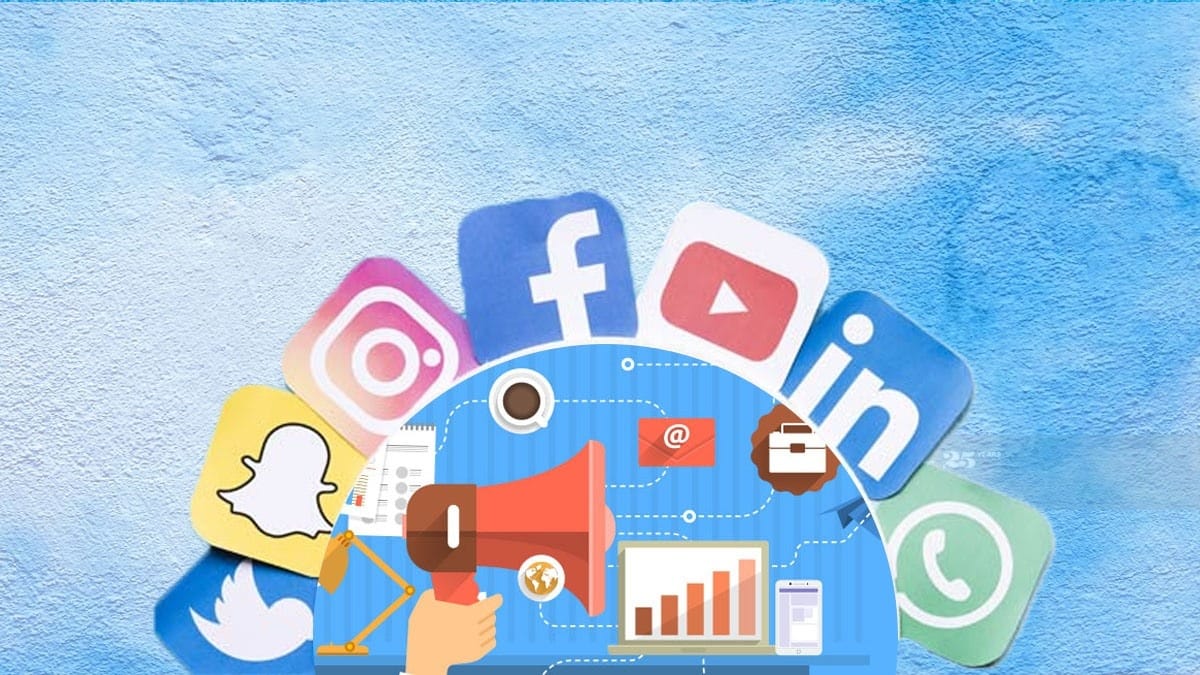 How To Promote Your Business On Social Media
Social media is just another communication channel that we choose to use for marketing our businesses. "It" was created as a way to connect with people and creating useful conversations. For that reason, traditional business marketing fundamentals also apply to social media because it's all about people. Social Media platforms developed, and the user base grew; brands discovered a chance to share and reach their customers in a new way and promote your business. Nowadays, it seems impossible for a new business to open up without any social media marketing behavior.
The idea is that you use social media to generate awareness of who you are and what you do. Those interested come to your primary channel, i.e., your website, where you offer them a reason to subscribe. Then you go to them, email them now that you have permission, and convert them to sales.
Social media are changing like all the online world because of the new technologies. So, you need to know the new and effective trends if you want to create a successful social media marketing strategy for your business.
If you have not taken advantage of social media, you are missing a great (and free) opportunity to grow your business. Here are some ways that I think social media can help your business.
Also Read : Why use Hashtags in Social Media Strategy?
how to use social media in your career in Pakistan
Social Media Statistics
There are 3.8 billion global social media users across different social media platforms (2020)
Majority of the population aged 18-34 who follows brands on social media.
71% of users will give you positive feedback.
Other visual content is 40 times more likely to be shared on social media than other content types.
We use Facebook or Instagram regularly to keep updated on the current activities happening in the world. Social platforms help us to learn and engage with the numerous news and feeds and thus making other businesses to grow and expand. Every Business House and SMEs are expanding their business via Social Platforms and selling/purchase their products/services, and making their business Social. Social Media is the best place to promote your business online.
Let\'s take a look to the few examples which we see in our daily lives:
Food Recipes
Hotel Bookings
Make My Trip
Amazon, Flipkart, etc.
Now, if you\'re thinking to work with Social Media then make sure what kind of product/service you are dealing with? And, how you can expand your business on Social Platforms?
Social media offers great marketing opportunities for all types of businesses. You can use social media:
Brand Promote your brand and business name.
Tell customers about your goods and services.
Find what your customers are looking for.
Try to attract new customers.
Build strong relationships with customers.
Advantages of Using Social Media
Easily Interact with customers
Engage your customer through your products can bring you leads and more demands.
Increasing Traffic 
Increasing traffic is good for your business. You will be ranked on the top against your competitors.
Branding 
Getting involved with numerous people can make your business a BRAND. Making a reputation in the market is a positive sign.
Relationships 
Social channels broke down walls between individuals at an extraordinary rate. To make the most of social media, build the relationships you make your ultimate goal. Relationships with customers are the only support that can grow other aspects of your business. It helps promote your business on social media.
Also Read: How to Become Successful Entrepreneurs
Risk of Using Social Media
promote your business through social media is also a biggest risk.
Waste money and time on the not tangible return
The rapid spread of wrong information about your business. (negative reviews, accidentally post wrong information)
The legal problem if you do not follow privacy, copyright, and other online issues
Be aware of these marketing risks that haram your business.
Social Media Strategy To Boost business Online
1 – Be Active
Keep in mind your posts, messages, and how you use social media regularly. Make a plan for what you are post on social media, how often you post and stick to it—the rapid spread of wrong information about your business. But don\'t let your viewers wait too long to see your postings. Ideally, this should be a few times a day or a week, depending on your goals and your pursuit. Social media marketing help in promote business online.
2 – Post on All Social Media Account
You may have a social media strategy that you prefer over others, but that doesn\'t mean all your followers feel that way. If you want to succeed with social media, you have to post beyond all networks. This means you have and manage accounts with all major social media sites, including Twitter, LinkedIn, Facebook, and Instagram But don't post the same thing on all of your accounts. It means formatting content precisely be suitable for each platform, and each post should be different.
3 – Find Out target customers and Social Media Platform To boost your Business.
You post all of your social media is to advertise your products/services, but you have noticed which one is best. When you find that network that works for your particular type of business and your particular type of customer, then you need to make social media strategy and take advantage of the opportunity.
4 – Increase all your business and marketing efforts on social media
You get leverage to grow your business beyond your social media strategy. However, a successful marketing plan is diverse and robust. A consistent social media plan increases your efforts and makes them more successful.
Also Read: Marketing memes: How to Effectively Use Memes in Your Content Marketing
5 – Keep an eye on competitors
One of the best ways to keep an eye on your competitors is through social media. It allows you to monitor and rely on their performance. You can see what kind of content they are publishing and how they are interacting with their followers. Social media can also help you learn from your competitors. You can promote your business in a better way when you know about your competitor.
How it Helps in Business Promotions?
1 – Amazing reach!
It allows your business to engage with existing and potential customers and offer them content they are interested in. It also allows them to share anything from you that they deem worthy of their networks. So, this broadens your reach in a manner you can\'t otherwise achieve. It helps promote your business online.
2 – Relevant connects
Social media allows you to start meaningful conversations. You\'re working with that particular universe of people, from influencers to actual users, so that you connect with people from whom you can learn as well as people with whom you can share your own learnings everything is a two-way street, remember. Through relevant connections, help in social media marketing.
3 – A Reputation for Expertise
Social media helps you acquire a reputation for expertise in your field and develop connections within those specific networks. From using hashtags effectively to creating genuinely valuable content, you can use it to add real-time value to your brand. Through this it is easy to promote business online.
4 – But it Takes Effort to Be Effective!
You need to invest time to create an effective social media presence. Must have a clear social media strategy for all you do. You have to put time into understanding the different platforms and how they work. You may want to focus, at least initially, on just these one or two that are most relevant for you.
Social media used effectively can well be your sermon on the mount. Except that it\'s no sermon but a wonderfully enriching exchange that adds depth to your communication and brand connections.
Conclusion
Social media might be time-consuming, but it's an important tool in this day and age, as it's what customers expect. Not only that, but it's also great for getting more traffic and engagement and for reaching a broader audience. I hope that helps in promote your business online. Facebook marketing is best and free way to promote business.