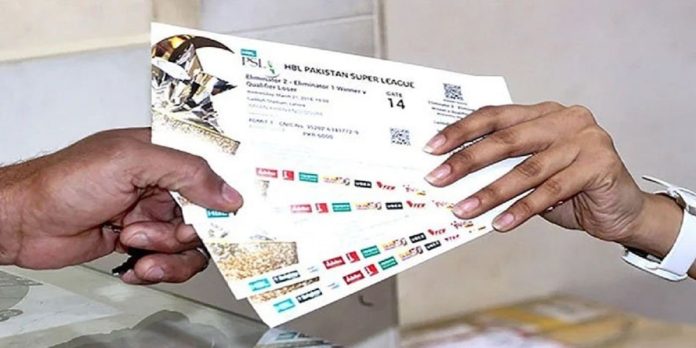 The seventh season of the Pakistan Super League is set to begin on 27 January 2022, and crickets lovers are hoping to acquire PSL 7 tickets to witness the sport live in Karachi and Lahore.
Official PSL 8 Schedule Finally Announced
PSL 2022 Tickets
According to the data, PSL 7 tickets are accessible to buy online through Bookme. Pk, where pre-booking for the PSL 2022 tickets is already underway.
PCB Releases Remaining PSL 2021 Matches Schedule
PSL 8 to be held from February 9 to March 19 next year: PCB
How to buy PSL 7 Tickets Online?
Go to https://cricket.bookme.pk/subscribe and pre-book to buy PSL 7 tickets online by providing your name, email address, and phone number. Bookme. Pk will contact you when the PSL tickets become available to buy online.
What is the cost of PSL 2022 tickets?
The cost of the PSL 2022 tickets ranges from Rs. 500 to Rs. 5000 depending on the ticket you acquire. Furthermore, the VIP tickets would cost up to Rs. 5000, first-class up to Rs. 4000, premium up to Rs. 3000. Based on the league matches and playoffs, there are four categories for PSL 2022 tickets, including Green, Blue, Red, and Yellow.
PSL 7 Official Logo Revealed
The Pakistan Super League (PSL) revealed the official logo for the PSL 2022 on Twitter, along with the tournament\'s tagline, \"Level Hai. The PSL 7 tournament is set to begin on January 27, 2022, in Karachi, with the second half of the annual event moving to Lahore, where the final will be held. In addition, the PSL 7 anthem is anticipated to be released soon after being delayed due to PCB Chairman Ramiz Raja\'s refusal to pay the anthem for the PSL 2022 and instead instructing the marketing team to seek sponsors.
'Agay Dekh : PSL Anthem 2022 Released