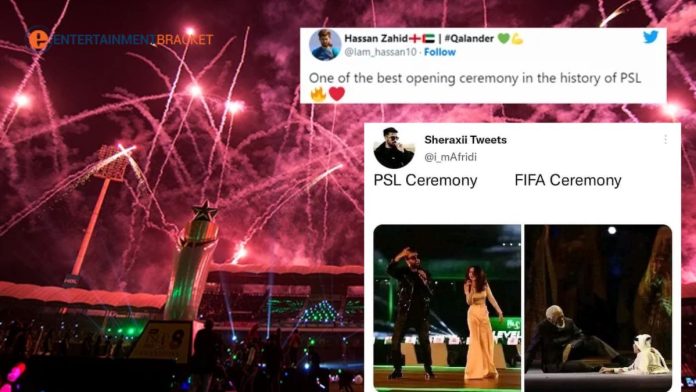 psl opening ceremony 2023: The much-anticipated eighth edition of the Pakistan Super League (PSL) opened with a star-studded event at the Multan Cricket Stadium that captivated the internet with the mesmerising performances of renowned singers.
HBL PSL 8 Anthem Released 2023
Aima Baig's heartfelt performance of the National Anthem opened the celebration, which spectators saw in the stadium and on televisions around the nation.
Sahir Ali Bagga enthralled audiences with their performance as well. The three lead vocalists of the official PSL 8 hymn performed to the audience's delight.
Cricket enthusiasts used Twitter to discuss the opening ceremony as the event progressed.
Here's a look at some of the Tweets:
A user named Avinash Aryan declared, "Best PSL opening ceremony ever. All prior records will be broken throughout this PSL season. Without a doubt, PSL ranks among the top T20 Leagues after IPL.
Unfortunately, our mindset is completely wrong. These are the reasons why we are so far behind the world. On the one hand, we have left Deen-e-Haq behind FIFA in Qatar, which is many times bigger than PSL. There, FIFA starts with reciting the holy word, but here is PSL.