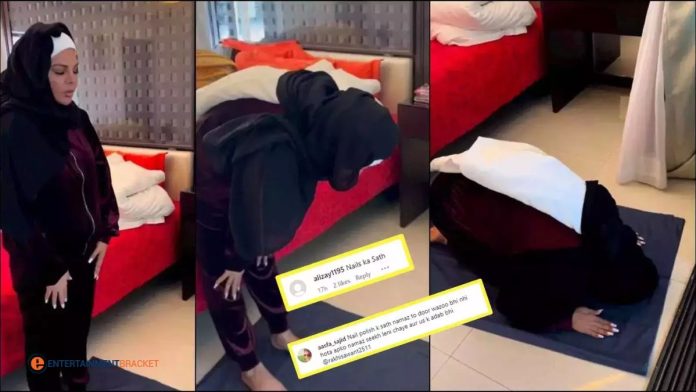 Rakhi Sawant shares video of herself offering Namaz: What better approach for Muslims everywhere to relieve stress than to perform prayers routinely?
Rakhi Sawant, a recently converted Muslim, is a proponent of praying and requesting the Almighty's help in all situations. Although Sawant became known as a se* symbol in the Indian entertainment industry, her most recent posts and actions indicate that she has permanently transformed.
The 44-year-old actress was raised a Hindu and, given the name Neeru Bheda, recently converted to Islam to wed her longtime partner Adil Khan Durrani. Even though their marriage has been rocky, Sawant is adamant about choosing the correct route and has sworn to uphold his commitment to Islam even if he and Durrani separate.
The Main Hoon Na actress started dressing modestly and wearing an abaya shortly after marriage. Sawant instructed her young Muslim followers to pray to accept Islam frequently completely. The Masti actress most recently uploaded a video of herself praying.
Early in January 2023, Sawant declared her engagement to Durrani; however, her husband would not confirm the news until later.