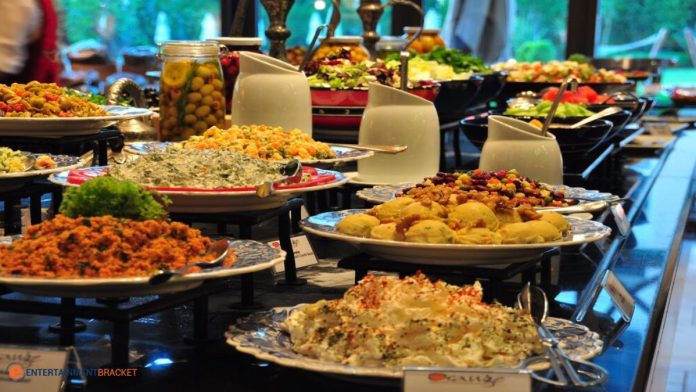 At home, everyone enthusiastically enjoys Iftar and Sehri in Lahore. When you\'re half sleepy and sitting among your loved ones, the parathas, lassis, and curries you make at home taste completely different. However, it\'s nice to mix things up now and then by heading out for a sehri and iftar time today in lahore. Continue reading if you want to spend a day out for these meals:
Kartarpura Sehri Rawalpindi – The Best Desi Food in Town
Best sehri and iftar in lahore
1 – BAE
View this post on Instagram
View this post on Instagram
Bae is a little fast food business in the nook of DHA Phase 4 that serves delectable beef burgers. The restaurant excels in nearly every aspect of its menu, so its Sehri and Iftar offerings may be trusted. For Ramadan, they\'ve also dabbled into Indian cuisine; don\'t miss it.
2 – Villa The Grand Buffet
View this post on Instagram
View this post on Instagram
Villa is a newcomer to Lahore\'s dining scene, but it has already impressed. The idea is to deliver the largest buffet you can imagine at an accessible price, with each dish prepared to perfection. Have I piqued your interest? Both the Sehri and Iftar buffets are appealing. Take a peek at:
3 – RARE
View this post on Instagram
RARE\'s beef steaks and other European cuisines also grabbed the city by storm. The portions are generous, and the pricing is reasonable. However, what we\'re searching for is true flavour, which RARE knows how to deliver. RARE only offers an Iftar menu, but it is to die for; you will not be disappointed.
4 – Awesamosas
View this post on Instagram

You can\'t talk about local fast food outlets in Lahore without mentioning the word \'awesamosas.\' For the first time, they created different flavoured samosas, and now they have a sister restaurant, Just Burgers! Both are experts in their fields; their Iftari dish is a feast you can partake in.
5 – Mozzarella27
View this post on Instagram

Mozzarella27, a popular pizza chain in Lahore, has recently established a new location in Johar Town. They\'ve also debuted an amazing new menu with delectable continental cuisine like cordon bleu and
Yum, Chinese is also a household name in Lahore, and their tables are h
ard to get by during Ramadan. Simply because it is comfort food at a reasonable price, their Sehrmouthwatering burgers. Check out their all-you-can-eat Sehri and Iftar menus.i and Iftar bargains will appeal to you. Take a peek at:
Pakora was Reported Invented in Sixteenth Originated in Gujarat 
Sehri and iftar time today in Lahore
View this post on Instagram