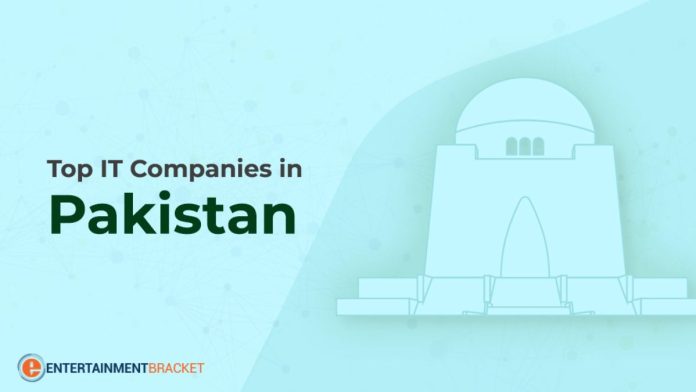 Syed Aminul Haque, the federal minister for information technology and telecommunications, claimed that Pakistan was making ambitious efforts to reach the goal of $15 billion in IT exports over the following three years. Here ae Top 5 IT Companies in Pakistan.
According to Syed Amin-ul-Haque, the minister of information technology and telecommunications, Pakistan will surpass its $3 billion objective for information technology exports this year.
According to the ranks of the most reputable freelancing markets in the world, Pakistan has the fourth-largest base of independent IT professionals. For Pakistan\'s IT industry to flourish sustainably, MOITT founded PSEB. There are around 2000 software companies in Pakistan.
Here's Why PTA's VPN Restriction is Bad for Everyone
Top IT Companies in Pakistan
The Top 5 IT companies of Pakistan are listed below:
NETSOL Technologies
The company, NETSOL, is a global provider of IT and enterprise technology solutions, primarily to the global asset finance and leasing market. Adaptability and ongoing innovation are fundamental components of NETSOL\'s DNA. Mission-critical software and services from the IT giant have helped many enterprises, including Fortune 500 and blue-chip firms, gain a competitive edge and future-proof their operations. The company also provides:
Professional services.

Cloud services.

AI solutions.

An API-based calculation engine.

A 3D dynamic mapping platform.

A COVID-aware smart workplace platform that uses IoT technologies.
It also provides mobility and digital car retail. Australia, China, Indonesia, Thailand, the United States, the United Kingdom, and Pakistan have NETSOL offices.
System Limited
Systems Limited, a technology firm founded in 1977, creates software and provides business process outsourcing services (BPO). The business excels in providing services like data analytics, cloud computing, and digital transformation. In the United States, Europe, Pakistan, the Middle East, and Africa, it has finished more than 600 projects. Its clients come from various industries, including the financial, pharmaceutical, retail, and telecom sectors. The business is headquartered in Pakistan\'s Lahore.
Ibex
Ibex is \"an exceptional CX outsourcer for the world\'s startups, scale-ups, and bluechips\". It provides advanced BPO, clever digital marketing, online acquisition technology, and end-to-end customer engagement solutions to help companies attract, engage, and retain loyal consumers. The firm promises to offer a seamless customer experience for organisations worldwide in retail, e-commerce, healthcare, finance, utilities, and logistics. The company maintains a global CX delivery centre model throughout the world. Ibex has offices in the Philippines, Nicaragua, Honduras, Jamaica, Pakistan, Senegal, Nicaragua, and the United States.
10Pearls
Renowned software development and product innovation partner, 10Pearls was established in 2004. The group, which has offices in New York, Washington, DC, San Jose, Toronto, Dubai, London, Medellin, Karachi, Lahore, and Islamabad, works to support startups and organisations as they compete in a rapidly expanding digital world. Among the services they offer are mobility, full-stack software development, user experience, quality control, Salesforce consulting, bespoke corporate solutions, and more. Additionally, they have begun experimenting with cutting-edge technologies like blockchain, AI, AR/VR, IoT, and voice and language processing.
Afiniti
American global IT business Afiniti was establish in 2006. Data analytics and AI/ML-based behaviour prediction are the centres of its offerings. A unicorn firm, Afiniti has over 2100 people and offices worldwide. To enhance agent productivity and increase revenues based on the likelihood of interaction, it uses patented AI technology to link call centre personnel with clients. It categorises and forecasts human behaviour patterns using data analytics, matching them with the most appropriate call centre agent. The offices of Afiniti in Pakistan are located in Peshawar, Islamabad, Lahore, and Karachi.
There are the Top 5 IT Companies in Pakistan. Top 10 Digital Marketing Agencies in Pakistan