Umar Akmal is one of the cricketers Pakistan has produced and is considered among the world's best. Umar Akmal Celebrates 9 Years of Love With Wife in Cute Instagram Post.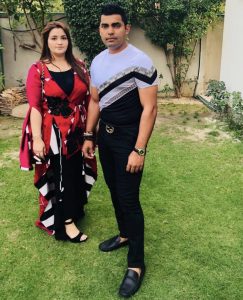 The excellent cricketer celebrated his ninth wedding anniversary with his wife Noor Amna on Instagram lately, and it was the cutest thing ever.
He wrote as his post's caption:
Happy Anniversary to my better half 💓 @nooramna96
Nine down more to come Insha Allah #anniversary #2023 #blessed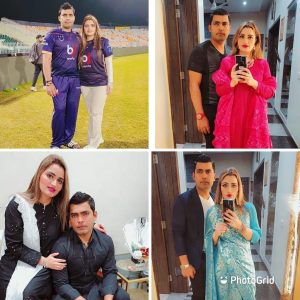 Umar Akmal, renowned for his spectacular on-field batting abilities, sent his wife a lovely collage of four images. The sportsman and his wife are gorgeous in every photo. The two's love and great chemistry were heartwarming to witness.
In 2014, the cricketer wed Noor Amna, the great leg-spinner Abdul Qadir's daughter. Since then, the couple has never been apart, and their devotion to one another only seems to deepen with time.
The images Umar posted on his Instagram were evidence of the pair's lovely bond. Umar and Noor may gaze lovingly at one another in one of the photos.
They may be seen having fun and messing around in another image. The images serve as a reminder of the value of love and camaraderie in addition to being adorable.
One of Pakistan's most gifted cricketers is Umar A
kmal. In 2009, he made his national team debut, and ever since then, he has played a crucial role for the group. He is renowned for his aggressive batting approach and capacity to change a game's course with a few quick runs.
In addition to his prowess in the game of cricket,  Umar is renowned for his pranks and occasionally divisive personality. He has a big fan base not just in Pakistan but around the entire world.