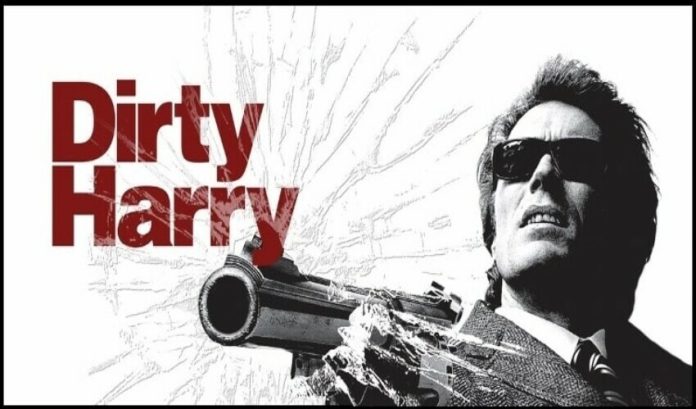 After referring to the official he believes is endangering, kidnapping, and torturing his staff and aides as \"Dirty Harry,\" the former prime minister Imran Khan left many people scratching their heads.
Azam Swati Wife Leaked Video Case
Khan, who in the past targeted the establishment by addressing certain security personnel as Mr X and Mr Y, has now adopted the moniker Dirty Harry.
View this post on Instagram
He reveals that Dirty Harry was most recently assigned to Islamabad as a hint.
He holds Shahabz Gill and Azam Swati\'s misfortunes accountable.
"ڈرٹی ہیری" کا سیاق و سباق کیا ہے ؟

"ڈرٹی ہیری" 1971 میں بنی ہالی ووڈ کی ایک شہرہ آفاق فلم کا نام ہے۔ جس میں مرکزی کردار اس وقت کے سپرسٹار "کلنٹ ایسٹ ووڈ" نے نبھایا تھا۔ یہ فلم ایک نیو-نوائر کرائم تھرلر ہے جس میں پولیس فورس کو ایک سائیکوپیتھ قاتل کی تلاش ہوتی ہے۔
👇 pic.twitter.com/GwcVRPdWxT

— Moona Sikander (@Moona_sikander1) October 28, 2022
Most of Imran Khan\'s supporters believe that when he references Harry, he is referring to DG ISI.
However, some media think Imran Khan aims for Faisal Naseer, director general of ISI\'s counterintelligence.
پارٹی بھی ڈرپوک۔ اس کو ڈیلیٹ کر کہ "دو مجرم" لکھ دیا https://t.co/sHXzcBVtjX pic.twitter.com/9c8DF4gNIr

— Gul Bukhari (@GulBukhari) October 28, 2022
تحریک انصاف @PTI نے یہ ٹویٹ اور ویڈیو کیوں ڈیلیٹ کر دی؟
کیا حقیقی آزادی اس طرح ملے گی؟ pic.twitter.com/6LYpX2YGCR

— A.Waheed Murad (@awaheedmurad) October 28, 2022
میجر جنرل فیصل اور بریگیڈیئر فہیم نے مجھے برہنہ کیا۔ اعظم سواتی

— Imran Khan (@ImranRiazKhan) October 28, 2022
PTI Long March Live Updates l Imran Khan-led long march underway in Lahore