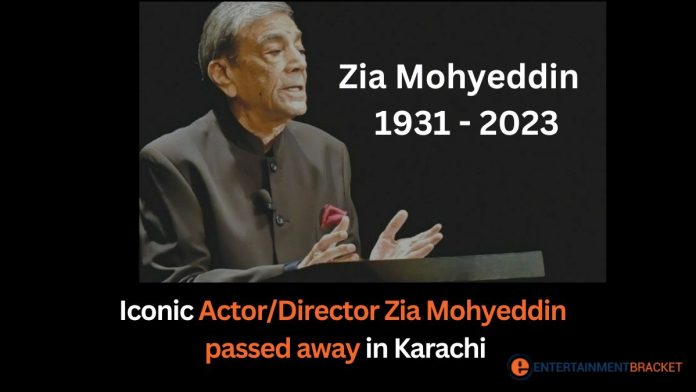 Zia Mohyeddin passed away: The National Academy of Performing Arts (NAPA) first director, Zia Mohyeddin, had previously been confined to the intensive care unit (ICU) of a private hospital in Karachi.
Zia Mohyeddin was a well-known and significant personality in Pakistani theatre and television. He was a Pakistani actor, director, and broadcaster. Mohyeddin, born in Lahore, Pakistan, in 1931, started his acting career in the middle of the 1950s and swiftly rose to the position of a prominent actor in both Pakistani and Indian films as well as stage shows. Since then, he has developed into one of Pakistan's most identifiable voices, known for his distinctive baritone and his capacity to successfully portray various personalities on both stage and cinema. Mohyeddin has received various honors and prizes for his services to the arts throughout his long and brilliant career.
Renowned TV host and Poet Tariq Aziz passes away at 8
Zia Mohyeddin passed away
The Hilal-Imtiaz Award was given to Zia Mohyeddin in 2012 for his services to the arts.
Mohyeddin was the first Pakistani to work in Hollywood, and throughout his career, he also made appearances in Pakistani films and television.
Shehbaz Sharif, the prime minister of Pakistan, expressed sorrow and sent his condolences to Mohyeddin's family.
According to Radio Pakistan, the PM stated that Mohyeddin's artwork was one of a kind and that people all across the world respected his distinctive style.