Stay calm if you arrive in Islamabad, even at strange day hours. The capital city has some fantastic 24 Hours Open Restaurants In Islamabad. Come experience the best cuisine in the best setting whenever you want!
24 Hours Open Restaurants In Islamabad
For those looking for restaurants open 24 hours a day in Islamabad, we've identified eight of the most mouthwatering hidden gems below:
Sukoon Karahi Restaurant
Pakistan Restaurant
Rewayat
Bismillah Restaurant
Cave Diner
Khan Restaurant
Darbar Restaurant
Meeting Point
Here is all the information you require about these outstanding eateries in Islamabad:
1 – Sukoon Karahi Restaurant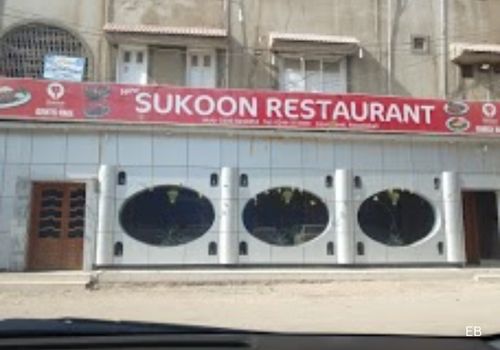 Sukoon Karahi Restaurant is, without a doubt, the origin of all real Pakistani food experiences. The restaurant is situated near Address:  G 9 Markaz, Islamabad
Contact Number: Not available.
2 – Pakistan Restaurant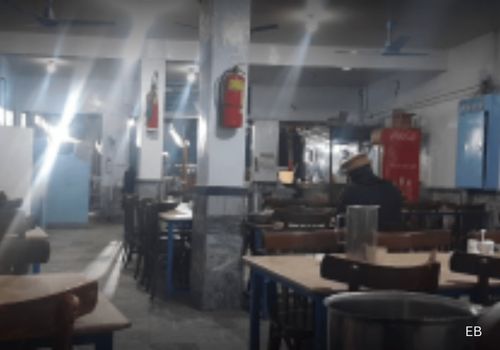 You could stuff yourself silly at Pakistan Restaurants with delectable chicken karahi, chicken korma, chanay, daal, lobia, and paye. Additionally, they offer the top breakfast in the area.
Address: Golra More, Main Peshawar Rd, H-13
Contact Number: 051 8448820
3 – Rewayat
Rewayat offers a wide selection of delectable handis, karahis, biryani, seafood, and BBQ dishes. In Islamabad and Rawalpindi, Rewayat now has three sites.
Address: main branch, Al Hameed Mall, G 11 Markaz Islamabad
Contact Number: 051 8747777
4 – Bismillah Restaurant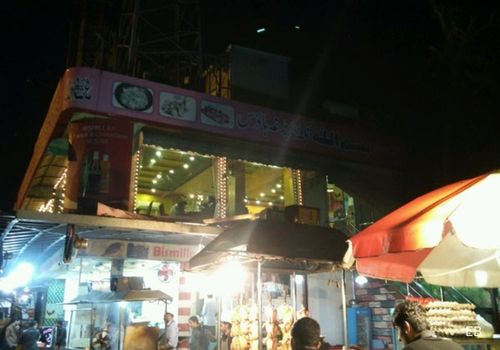 The chains of Bismillah Restaurant are dispersed around the city! We're happy it's now open all night because many stylish places serve delicious meals. No matter what time of day, indulge in delicious chanay, aloo bhujia, biryani, qorma, and aloo palak.
Address: Taramri, Tarlai Kalan, Islamabad
Contact Number: Not available
5 – Cave Diner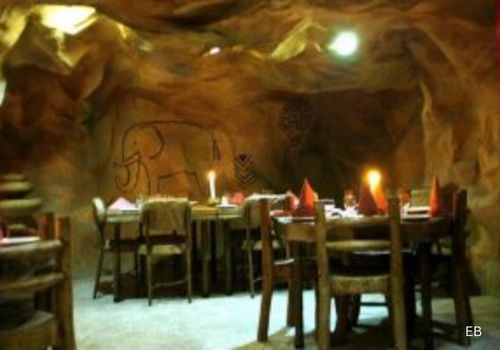 We are overjoyed that THIS facility is open around-the-clock. It is a true jewel with an intriguing interior resembling a cave. They are in Islamabad's blue neighborhood.
Address: Awan Arcade, Blue Area, Islamabad
6 – Khan Restaurant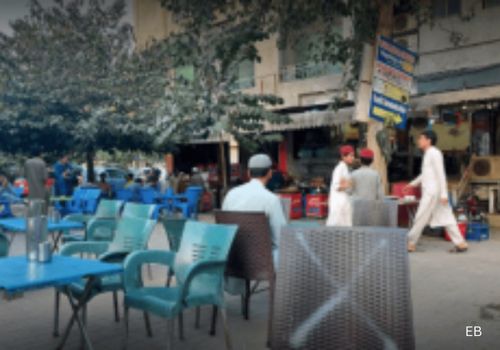 Looking to eat delicious desi Pakistani food into the wee hours of the morning? This is the location that you must visit. Everything to please your palate is available at the 24-hour restaurant.
Address: F-11 Markaz , Islamabad Capital Territory
Contact Number: 0300 2603292
7 – Darbar Restaurant
Day and night, the Darbar Hotel in Islamabad serves the finest Pakistani food. While you are there, remember to try their mutton karahi; we especially love it.
Address: G-9 Markaz Islamabad
Contact Number: 051 2252235
8 – Meeting Point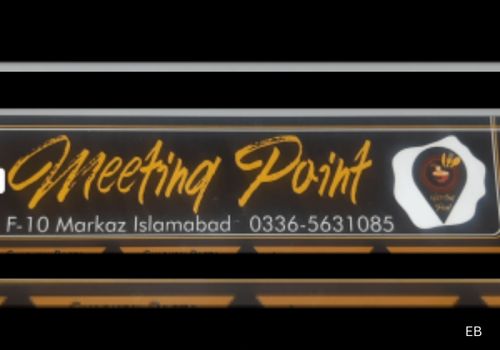 This restaurant is well known for its unusual setting. Their most popular treats include gol gappa, cheese rolls, chowmein, and fries, and they are open even in the wee hours. Everyone like eating spaghetti! Come here for delicious appetizers and nibbles with your friends and family.
Address: Islamabad, F 10/3
Calls can be made at 0331 8198699 or 0336 5631085.
These eight 24 Hours Open Restaurants In Islamabad hours a day and offer delicious drinks and snacks to satisfy your hunger. Please your palate right away!