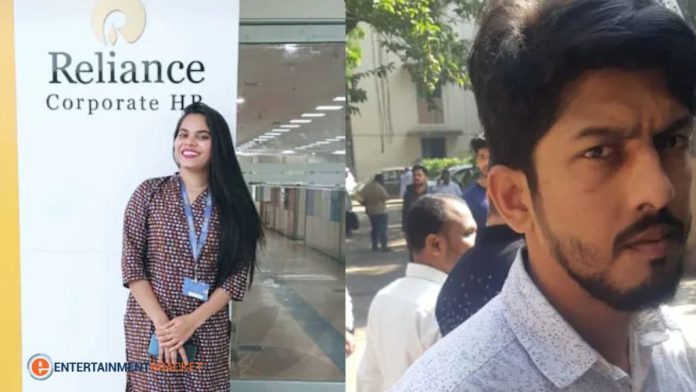 28 Year Old Girl Hangs Herself: In Mumbai, India, a 28-year-old woman allegedly hanged herself on the day her partner married a different woman. The son of a former top police official in India, the accused, is accused of torturing the victim.
Sonali Sadafule, a 28-year-old lady, allegedly took the drastic measure when her partner dumped her and wed another woman.
After a 28-year-old lady allegedly committed suicide, Sakinaka police in Mumbai detained. The son of a retired Deputy Commissioner of Police (DCP).
Teacher Arrested for Sharing Child Pornography on Social Media
The teenager, Atish Katakdhond, is accused by the victim's family of beating Sonali. Torturing her for dowry, and trying to rape her last year under the guise of marriage.
According to police sources, the victim wrote a suicide note in which. She blamed her son and former DCP Bapu Katakdhond for her death. Police are making an effort to find the accused's evading relatives.
The couple reportedly first met in 2012, fell in love, and began dating. In her police report, the victim's mother claimed that although both families were aware of the relationship. Atish's family continued to exert pressure and demanded a dowry of Rs. 25 lakh from the victim's family. The union was not formally celebrate.
Atish is accuse of using and traumatising the victim by promising her fake things while pretending to be engage to her. In response to her mother's claims that Atish had forced Sonali into having sexual contact with him. A case was also opened in 2021 at the Gorai police station under sections 376 and 420 of the Indian Penal Code (IPC).
Sonali's mother claims that she also attempted her life at the time. Because he was having problems obtaining work, Atish contact Sonali once more with the promise of getting marriage to her.
The family claims Sonali paid Rs. 5 lakh for the couple's out-of-Mumbai home. But as soon as Atish's family learned, they closed the door and yelled at Sonali to leave Atish's life alone.
But Atish managed to convince Sonali again, and they reconciled again, according to the complaint.
The victim's sister, Rupali, notified Sonali's family that Atish's marriage had been set three days after. They had travell to a village to attend a relative's wedding on December 10. When Sonali and her friend arrive inconsolably at the wedding venue on December 14, they were turned away at the gate.
She later killed herself by hanging herself on a saree. Since she couldn't bear the shock of her boyfriend getting marriege.
Police have detaine Atish, and a case has been file under IPC sections 306,384,120B,323,504,506. The identities of Atish Katkadhond's mother, Smita Katkadhond, sister, Shruti Katkadhond. And other family members are list in the FIR, and searches are being done in hopes of apprehending them.