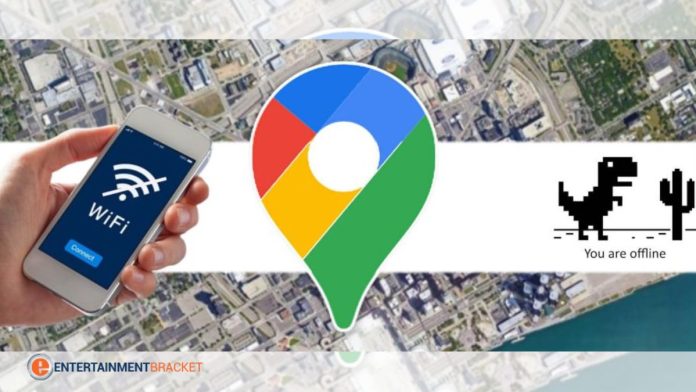 When you want to visit a new place, Google Maps is typically helpful. It has several characteristics that make it more than just a map, which we shall examine in this article. The utility of the Maps is improved by a different feature called "Google Maps Offline," particularly if you are traveling to a region with spotty network service or don't want to use up your mobile data plan. Let's learn more about How to Use Google Maps Offline mode functions.
Google Translate – How To Use Google Translation Online And Offline Complete Details
How Google Maps Offline Mode Works
Before exiting the internet zone, utilize Google Maps offline to download the area of interest. Althrough, You will have to give up much storage space to access the big downloading area. Depending on the downloaded region, the storage may require up to 1.5 GB.
Note: Due to contractual limitations, language support, address formats, or other issues, downloading offline maps may not be possible in some nations or regions.
How to Download Offline Maps
You need to be connected to the internet to download Google Maps. Take the quick actions listed below:
Activate Google Maps.
The Profile Picture button is located in the top-right corner.
Decide on Offline Maps.
Select your map or the current area.
To view a larger or smaller area, pinch the maps. Select the region you want to download to.
Tap the Download button in the bottom-right corner as you make your choice.
Without a data connection, you may now navigate and get directions. Keep in mind that not all features will be accessible.
Obtain directions before exiting the app.
Get Directions Before Going Offline
Even though you are still connected, open Google Maps.
Look up the location.
Click on "Directions."
Choose Start.
Your journey will begin. Even offline, Google will keep you on track by downloading all the data at once.
How to Switch Offline Maps to SD Card
Data can be readily stored on an external SD card for Android users. To continue with this:
Activate Google Maps.
Select Offline Maps from the Profile icon.
Select Storage Preferences after selecting the Gear Icon.
Change the Device to SD Card in this case.
Click Save.
Time Limit for Downloaded Maps
It is important to note that these offline maps expire after 15 days or less unless you connect to a data connection. The world is constantly changing. Maps must be updated because they are dynamic. Streets are built, existing ones are remode, businesses close, new ones open, and so on. Google wants you to have an updated version of your maps even while you're offline, which is why there is a time limit.
To keep your maps offline indefinitely, you must go to the Google Maps offline settings and activate automatic updates. Your offline maps will always be current, thanks to this. However, To avoid wasting your valuable mobile GBs, you can only be update when you are connected to Wi-Fi.
Google Maps Offline Features
The app does not have access to all of Google Maps' capabilities when it is offline. There won't be any bike routes, pedestrian instructions, traffic data, lane guidance, or any other elements that make Google Maps unique. Nearly everything else ought to work normally. You may quickly look up locations, locate businesses, and get driving instructions from them.
Undoubtedly, Google has given its consumers access to many great features!
FAQs
Q. How to update my offline maps?
Ans. Google Maps ought to update automatically. You may also do it manually by going to Profile > Offline maps, selecting Update from the three-dot menu, and then clicking the button next to it.
Q. When will my offline maps expire?
Ans. Yes. Approximately 15 days after being offline, offline maps expire.
Q. Is there any information missing from the offline maps?
Ans. The capabilities of offline maps are constraine. You won't be able to get traffic updates. Additionally, you lack access to a bicycle, pedestrian, or public transportation options. Additionally, you won't have access to lane guidance or alternative routes.
Q. Are offline maps available everywhere?
Ans. While offline maps are often accessible, they are not available everywhere. Contractual restrictions, language support, address formats, or other things could be to blame for this.