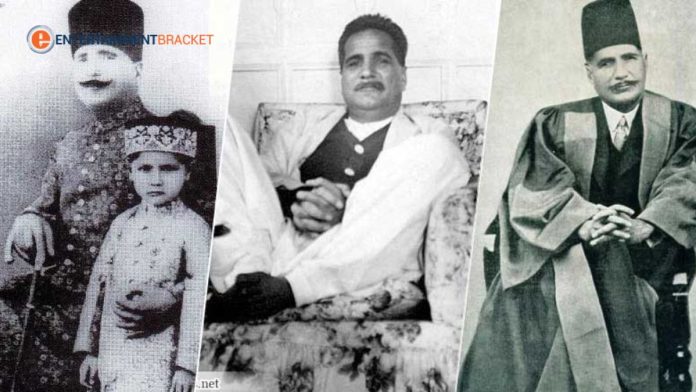 Born and raised in Sialkot, Mohammad Allama Iqbal (1877–1938) was a Brahmin from Kashmir who converted to Islam in the seventeenth century. He received a traditional education in Arabic, Persian, and Urdu before being. Expose to a liberal education that shape the direction of his ideas and his poetry for the rest of his life.
ḳhudī ko kar buland itnā ki har taqdīr se pahle

ḳhudā bande se ḳhud pūchhe batā terī razā kyā hai
Iqbal began his study at the Scottish Mission School and later earned an M. A. in philosophy before joining Trinity College. And completing his legal education there. He advanced his knowledge by obtaining a doctorate from Germany in The Development of Metaphysics in Persia. Iqbal held many jobs at various times; he participated in politics, practiced law, and attended the second Round Table Conference. In addition to teaching philosophy. He wrote a well-known patriotic song that honors India\'s magnificence even though. He support the idea of Pakistan\'s founding and is revere there as the nation\'s poet. After receiving a knighthood from King George V, he adopted Sir Mohammad Iqbal\'s name.
Iqbal, who wrote in both Persian and Urdu, is frequently referr to as the poet-philosopher of the East. Who spoke to the Muslim Ummah, upheld the wahdatul wujood school of thought. And advanced the concept of khudi, or selfhood, which urged self-realization. And the pursuit of one\'s hidden talents with love and perseverance. He believed that the stages of total submission and amnesia that followed were the pinnacle of khudi. Iqbal dreamed about the \"whole man\" and conversed with God metaphorically.
As he reconfigured key poetic elements like metaphor, myth, and symbol to revisit history, philosophy, and the Islamic faith to construct his vision, his poetry became a spectacular location where message and art fused. Asraar-e Khudi, Rumooz-e Bekhudi, Baang-e Daraa, Baal-e Jibreel, Payaam-e Mashriq, Zaboor-e \'Ajm, Javed Naama, Zarb-e Kaleem, and Armaghaan-e Hijaz are among the poetry collections he has left behind, in addition to his lectures, which were compiled in English as The Reconstruction of Religious Though
Name :'Iqbal'
Real Name :Mohammad Iqbal
Born :09 Nov 1877 | Sialkot, Punjab
Died :21 Apr 1938 | Lahore, Punjab
Relatives :Dagh Dehlvi (Mentor)