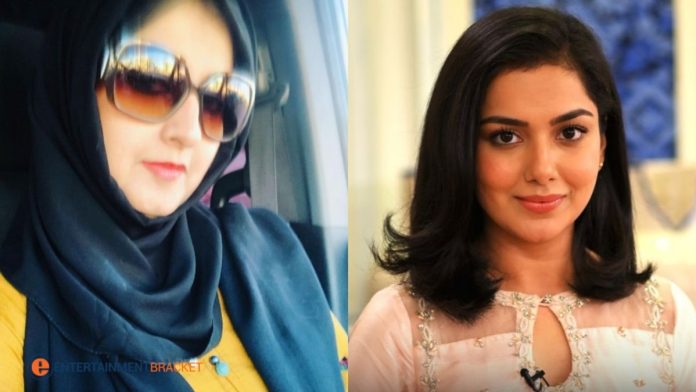 Bushra Iqbal, the ex-wife of the late televangelist Aamir Liaquat Hussain, has demanded a ban on all those involved in dissolving other people\'s marriages appearing on television.
Crazy Crowd Misbehaves With Hania Aamir In Gujranwala
An online uproar on Tuesday caused TV anchor owner Rabia Anum to leave Nida Yasir\'s morning show in protest at having to share the screen with singer and actor Mohsin Abbas Haider, who had been accused of domestic abuse by his ex-wife Fatema Sohail in 2018, she made her demand in a tweet.
Rabia Anum Left Nida Yasir Show Due to Actor Mohsin Abbas Domestic Violence 
In a press conference afterward, Haider vehemently refuted the accusations, claiming Sohail had a history of telling lies.
Rabia Anum\'s action prompted a discussion on social media, where most individuals praised her for her position.
Faysal Chaudary, a television producer, commented: \"Massive appreciation for Rabia Anum who took this move. The media industry should do its part to improve the status of women in society. It\'s high time individuals like Mohsin and Feroz were outlawe.
What about those actresses/female anchors that ruined other women\'s lives?!\" Bushra Iqbal asked in response to Chaudary\'s tweet. Also outlaw anyone who destroys homes. #Equalityforall\".
Dania Shah Arrested for Leaking Private Videos of Dr. Aamir Liaquat
In a veil allusion, it appears that Iqbal singled out Tuba Anwar, the second wife of the late Aamir Liaquat. Because she had been invite to Nidar Yasir\'s Good Morning Pakistan program.
Bushra Iqbal has criticized the industry for selective feminism and called for a ban on home wreckers.