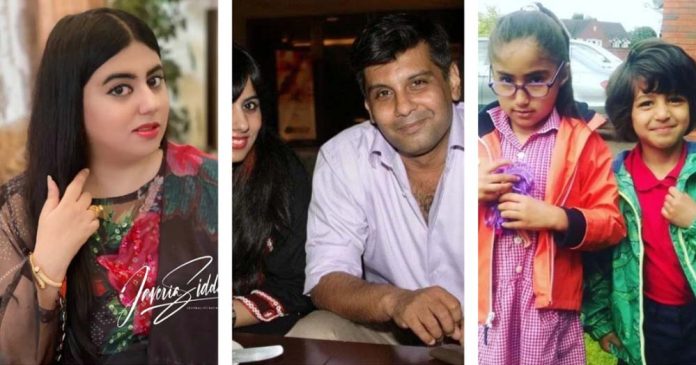 Arshad Sharif with his wife and kids : It probably doesn\'t need to be said that veteran journalist Arshad Sharif used to speak to the \"Pakistani Houses\" to represent the voice of the people, which appear unachievable. Because this journalist had one quality, he attempted to act in the public\'s best interests and waged his battle with words. And because of this, he was involve in numerous disputes, but he always understood how to defend himself.
Salman Iqbal second wife Sonya Khan shares a memorable picture with Arshad Sharif
Throwback photos of Arshad Sharif with his wife and children
Arshad Sharif was born in Karachi on February 22, 1973. Additionally, he began his career in journalism and earned his master\'s degree at the esteemed Quaid-e-Azam University in Islamabad. He worked with considerable passion and was quite professional in his line of work. However, in 2014, Arshad Sharif also served as host of the ARY News show Powerplay. And it wouldn\'t be incorrect to state that Arshad Sharif\'s journalistic career experienced a breakthrough thanks to this program.
However, the tragic fact is that Arshad Sharif is no longer with us after being kill in Nairobi, Kenya. Due to various problems, he had left Pakistan for Dubai but was now in Kenya for a project. Kenyan police claim that they stopped Arshad Sharif\'s car because they were suspicious of it, and without conducting any more investigation, they opened fire on it because they believed it had evidence of kidnapping a child.
But in this piece, we\'ll look at some enduring images of renowned journalist Arshad Sharif, his wife Javeria Siddiqui, and their children. Here, we\'ll let you know that Arshad Sharif\'s wife is also a photographer for the press. Javeria also contributes essays to ARY News, Dunya News, and other publications. Arshad Sharif was also given the Agahi Award in 2012. Additionally, he received the prize for the best current affairs anchor in 2018 for his efforts.
Consequently, let\'s now look at some of the iconic pictures of the martyred journalist Arshad Sharif with his wife and children.