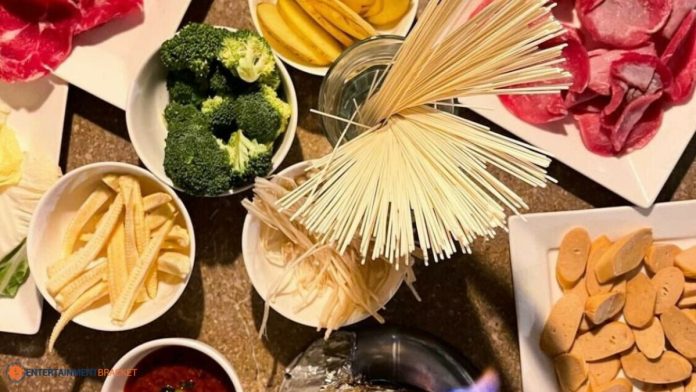 The hotpot trend has swept the food industry. Since its introduction two years ago, Pakistanis have responded favorably to the Chinese dish. The dish is frequently offered in restaurants with varied broth and toppings. Best Hotpot In Karachi are a significant craze, so you're losing out if you have yet to have one.
Here are Karachi's top hotpot spots, which provide excellent flavor and service.
1. Totoro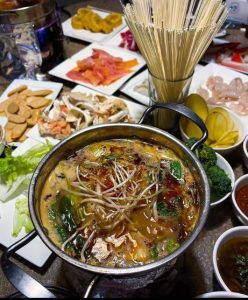 Since it first opened, Totoro's hotpot has earned excellent reviews. The spotless aesthetics of the establishment, together with consistent taste and high-end, high-quality goods, have helped generate a lot of buzz for Totoro.
5 Best Cafes in Lahore You Must Visit At Least Once
2. Wang Wang 
The most well-known hot pot restaurant in Karachi is Wang Wang, which has become extremely popular on social media. They have a restaurant on the rooftop but make a reservation in advance to avoid the wait. Customers who frequent this restaurant adore the spiciness of the soup and the wide variety of hot pot options available. In the wake of the lockdowns the previous year, they also started preparing hot pots at home. For a casual hotpot night at home, call and ask about availability.
3. Hotpot Karachi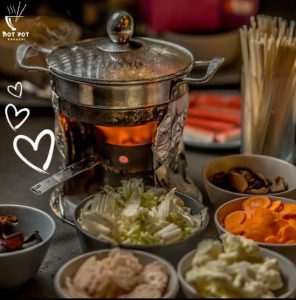 Hotpot Karachi combines both the ideal setting and mouthwatering flavor. The ingredients are of the highest caliber, with enormous portions and servings. Brownie points out for having one of the most accommodating staff and providing exceptional customer service.
4. Golden Dragon Hotpot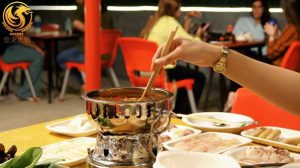 According to enthusiastic reviews, the greatest and highest quality ingredients are served at Golden Dragon, which also has a beautiful ambiance. Thus, Golden Dragon is your best option if you seek something more practical.
5. Cocochan 
Cocochan hosts a hotpot night only on Tuesdays at their Tipu Sultan location. The restaurant specializes in serving Thai, sushi, and Chinese cuisine, but every Tuesday night, they also offer a special hotpot dish.
6. Mingzhu
In the DHA's center, Mingzhu is renowned for its tranquil atmosphere and extensive Chinese buffet. Yet, one of the best dishes at the restaurant is Mingzhu's hotpot. Mingzhu is an all-around good hotpot restaurant with a selection of sides and broth choices.
7. Hotpot Ministry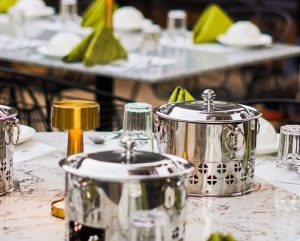 The Hotpot Ministry has just opened its doors in the very center of Bahadurabad. As soon as the photos went viral, netizens were drawn to their beautiful interior and captivating atmosphere. Check it out because there are rumors that it will be one of the hot spots on the opposite side of the city.
8. Hotpot Tonight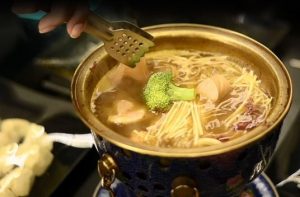 The address of Hotpot Tonight is Clifton Block 4. The restaurant provides fresh ingredients to make the food taste well, in addition to picturesque views.
9. Magic Hotpot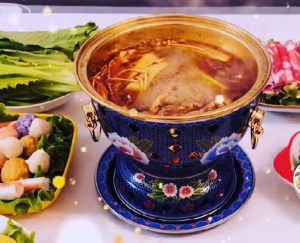 Magic Hotpot is the ideal option for you if you want the best of both worlds. The rooftop hotpot establishment, which is in DHA Phase 8, offers mouthwatering flavors along with stunning views.
10. Lao Wang Hotpot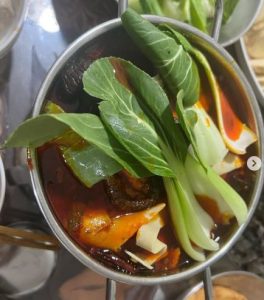 Lao Wang is another genuine Chinese hotpot establishment with Karachi's most authentic Chinese ambiance. The restaurant, managed by a Chinese Muslim couple in Zamzama, promises to serve only the greatest food.