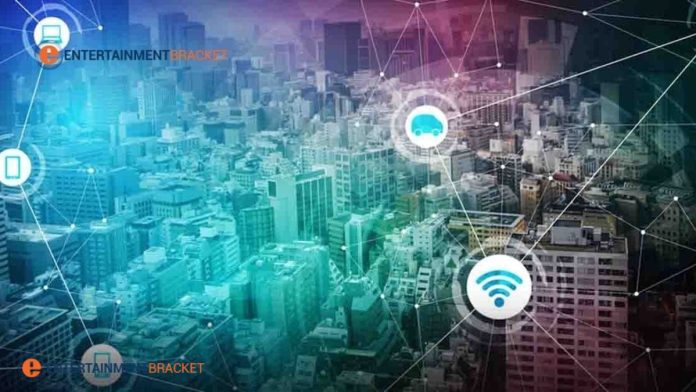 The Internet is a global network that connects computers all over the world. People can communicate and share information over the Internet from any location with an Internet connection. The Internet's capabilities are so broad and powerful that it can used for almost any information-based purpose. Anyone who joins one of its component networks has access to it. Social media, e-mail, "chat rooms," newsgroups, and video and audio conversations facilitate human interaction. These are the Best Internet in Pakistan in 2022.
In recent years, the Internet has become a necessity worldwide, and Pakistan is no exception, with over 3 million Internet users. Following its meteoric rise, Pakistan now has excellent internet services. However, This article will provide a brief overview of Pakistan\'s best Internet.
Broadband
All internet service providers refer to high-speed Internet as "broadband." Broadband internet is faster, more dependable, and provides better internet service than a traditional connection. Internet bundles offer consumers unlimited downloads and a reliable connection at a reasonable price.
Broadband is still reasonably fast, even after 3G and 4G, due to its growing popularity. It is necessary for homes, offices, and other businesses.
If you live in a remote area, however, you will not be able to get a broadband internet connection. Fortunately, there are alternatives to consider, such as satellite internet. Take, for example, this DailyWireless article on Viasat, a reliable satellite internet provider. This is comparable to Pakistans VSAT Global Broadband and other similar services.
Here is a list of Pakistan's best internet services:
PTCL
You are probably familiar with the well-known internet service provider if you live in Pakistan. It is one of Pakistan's best and most widely used networks. PTCL is currently the largest supplier, with many customers and a large network. It has a reliable internet infrastructure and underwater fiber optics. The PTCL is a semi-government organization. Its users have access to all television, telephone, and Internet services.
There are also wireless wifi services available, including:
Wingle
Evo charge gadget
Smart TV
PTCL Device
It has a simple installation method, excellent customer service, and a wide range of products, and it is widely used in Pakistan as a result of all of these features. Ptcl is Pakistan's largest and most dependable Internet service provider, with the most customers.
Website is PTCL
The installation time for PTCL is almost 3 working days.
The complaint period is almost 48 hours (2days).
For complaints and other services, you can dial 1218.
Stormfiber
Stormfiber has the potential to be Pakistan's most dependable and best fiber-based residential broadband service provider. However, this is not the case for the vast majority of people for the time being. The only viable option is StormFiber. While other ISPs rely on a faulty copper-based technical network, Storm Fiber has spent a significant amount of time and money developing a reliable, cost-effective, quick, and simple fiber-optic network. Storm Fiber also offers high-definition television and high-speed Internet.
Storm Fiber offers 10 megabits per second for 5999 PKR, 20 megabits per second for 6999 PKR, and 30 megabits per second for 7999 PKR, with a free month of the open Internet include
As you can see on its website, storm fiber has high band winds.
Nayatel
Thousands of subscribers in Islamabad, Rawalpindi, Faisalabad, and other Pakistani cities have access to Nayatel's FTTH service. The company is known for its triple-play package and excellent customer service.
In addition, the ISP offers a secondary 10Mbps channel with unlimited YouTube streaming throughout the day. The Triple Play package includes a standard phone line and SD or HD televisions.
Wi-Tribe
Wi-services tribes were first offered in Pakistan in 2009. It is a Qatar-based company that has risen to prominence due to its excellent services. In a short period, it provided high-speed Internet to all of Pakistan. Other well-known ISPs eventually become the major ISP competitors.
Because of the high-end customer service and high-speed Internet, customers had faith in the technology. It has a unique and creative design that pleases customers and meets everyone's needs. It was the first Internet service provider to offer 4G service. If you place your order before noon, it will be installed the same day.
Wi-tribe is a website where you can learn more about Wi-tribe.
Optix
Optix is the name of Pakistan\'s fastest internet provider service, and it\'s the best option for ultrafast and next-generation internet services. Many families in Karachi and Lahore who live in restricted areas have access to fiber-to-the-home internet connections. Customers of Optix can choose from a variety of plans, including a single or triple play package that includes a phone, television, and Internet.
Fiberlink – Best Internet Service Provider in Pakistan
In 2008, "Fiberlink" was released. It is widely regarded as Pakistan\'s fastest Broadband service provider, with a larger geographic footprint and a wide range of web services for consumers and businesses, as a pioneer in the country\'s Online Services market.
Fiber links\' enterprise-grade systems and Managed Services meet customers\' connectivity needs and assist businesses in operating more efficiently. Karachi, Lahore, Hyderabad, Islamabad, Rawalpindi, Faisalabad, and other Pakistani cities have Fiberlink connections.
Worldcall
WorldCall is a long-standing Pakistani Internet Service Provider (ISP). On the other hand, consumer services are currently limited to Lahore, Karachi, and other cities.
Users must choose between up to 10 megabits per second and slower speeds. All connection companies use a fiber-optic network.
It is Pakistan\'s cheapest Internet service. Worldcall also offers Pakistan\'s best and fastest internet connections.
Qubee
Qubee is a well-known Pakistani ISP that uses cutting-edge WiMax technology to provide top-notch high-speed internet service. Their internet packages are limited because they only offer a limited number of services with a 1MB to 3MB fair use policy. This service will improve the quality, speed, and cost.
Qubee also provides shuttle devices that can be transported to other countries and locations. These devices are fantastic, simple to operate, and can be plugged in and used immediately. It\'s perfect for business travelers who need to stay connected. Lahore, Islamabad, and Karachi all have broadband coverage and services.
Things to Keep in Mind while Choosing an ISP
Here are some important things to think about when choosing an ISP for your home or business:
Internet speed is the most important factor to consider.
When it comes to monthly plans, good internet service isn't just about the cable quality or the speed; it\'s also about the service is available to serve your location.
Aside from technical considerations, the cost of internet service must also considered. High-speed Internet at a reasonable price is the best package offered by any Internet Service Provider, but it is extremely difficult to find.
If you want to use one of the Internet Service Provider's plans, make sure you have brand new, error-free equipment. Any issues with the router or cable could result in sluggish internet performance.
Conclusion
All of the above are the top high-speed internet providers in Pakistan. Do your research before selecting an ISP and select a plan based on your daily data usage, internet speed requirements, and the amount of money you can afford to spend on internet services.