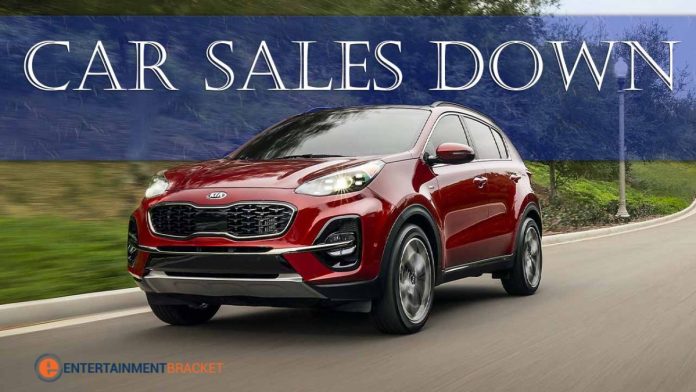 Car sales in Pakistan drop by 65%: The Pakistan Automotive Manufacturers Association (PAMA) said that compared to the same month last year. passenger car sales in Pakistan fell significantly in January 2023 by 65%. The lack of raw supplies, people's limit purchasing power, and price increases were blame for this.
No Car Sold in Pakistan During Lockdown
Sales of all other variations of automobiles, lorries, buses, tractors, pick-ups, three-wheelers. And two-wheelers decreased in January 2023, except Suzuki's Swift.
According to sales figures for FY23's first seven months, there was a 43% decrease in sales compare to the same time in 2012, with passenger car sales falling by 65% to 6,021 units. According to engine-wise sales data, sales of cars with an engine size of 1,300cc and higher were recorde at 4,207 units in January 2023, down 55.5% from the same month last year. Additionally, 1,214 units of 1,000cc cars were sale, which is a decline of 55.2% from the same time last year.
Car sales in Pakistan drop by 65%
Sales of passenger automobiles with engines under 1,000cc plunged to 600 units in January 2023. Down 88% from 4,820 units sold during the same time in the previous year.
Suzuki's new Alto sales were especially heavily hit, falling to 44 units from 3,864 units. Last year as the business could not make any due to a lack of raw materials. Sales of commercial vehicles were also hit. With buses and trucks falling to 470 units in January 2022 from 778 units.
Despite this, sales of trucks and jeeps grew from 3,625 units last year to 4,846 units this year, partly due to an increase in Honda BR-V and HR-V sales. Contrarily, sales of tractors dropped from 4,966 units in January 2022 to 3,406 units.
Meanwhile, sales of motorcycles and rickshaws decreased from 153,658 units in the same period last year to 109,558 units this year. According to Topline Securities, Pak Suzuki's failure to produce due to the lack of CKD parts resulted in overall car sales in Pakistan, including non-PAMA members, standing at about 11,500 units, down 37% from the previous month.
Sales in Pakistan's automotive sector fell 47% year over year in January 2023. Which helped the industry's overall sales for the first seven months of FY23 fall 39%. This is because consumer spending power is constraine, auto finance is expensive, and automobile costs are growing, claims Sunny Kumar, an analyst at Topline Securities.
Sales at Pak Suzuki (PSMC) fell to 2,946 units, the lowest level since April 2020. Mostly as a result of a problem with credit letters. This company was particular hard hit. In contrast, Hyundai sales in January 2023 jumped 81% month over month. With Tuscon sales up 69% and Sonata sales up 241%. Compared to the prior month, the sales of tractors at Millat Tractors and Al-Ghazi Tractors increased in January 2023.
However, due to floods, plant closures, increased pricing, and weak consumer demand. The industry's overall sales fell by 53% YoY to 14,919 units in 7MFY23.