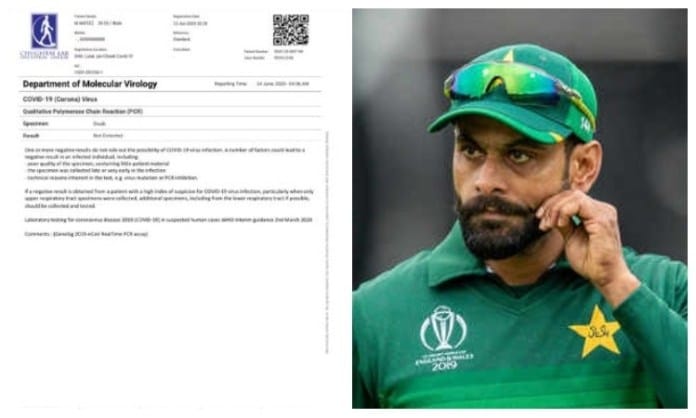 Pakistani cricketer Mohammad Hafeez, along with 6 other Pakistan cricket team members, was test positive for coronavirus on Tuesday. However, soon after the result came out, Hafeez again got himself test for his satisfaction. This time the reports came negative.
Hafeez shared the news on his Twitter that he went through another coronavirus test and had been test negative. But, this has raised some serious questions on the authorities. How Pakistan Cricket Board (PCB) scheduled testing got positive results while the private hospital results came negative?
The PCB on Tuesday had said a total of 10 players, including Hafeez, had tested positive for the coronavirus ahead of Pakistan's tour to England.
Other players who tested positive for the virus include
Fakhar Zaman
Imran Khan
Kashif Bhatti
Mohammad Hasnain
Mohammad Rizwan
Wahab Riaz.
Apart from the seven players, one support personnel — the masseur — contracted the illness after the cricket body had 35 tests carried out for COVID-19 in Karachi, Lahore, and Peshawar
Mohammad Hafeez wrote that the report of the corona test conducted by the PCB yesterday was positive, but to his heart\'s content, he personally went with his family to undergo the test again. He shared the report and wrote that thanks to Allah, the result of the corona test of me and my family has been negative, may Allah protect us all.