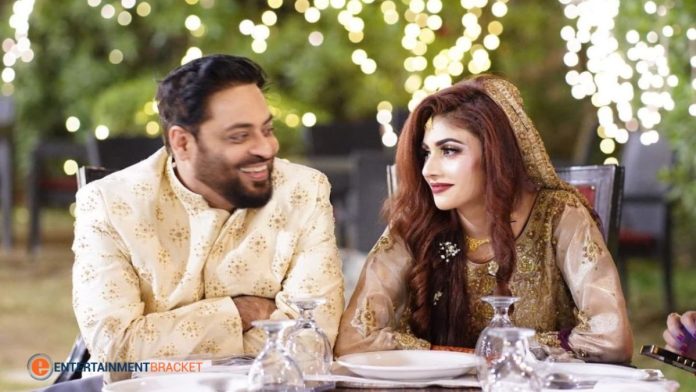 Dania Shah Arrested: Dania Shah was detained by the Federal Investigation Agency's (FIA) Cyber Crime Wing (CCW) Karachi Wing. She is the widow of Dr. Aamir Liaquat Hussain, a well-known religious scholar, and TV host.
Dania was reportedly taken into custody on Thursday night during a raid. She is charged with posting offensive videos of Dr. Aamir Liaquat on social media after their marriage broke down.
According to reports, the FIA started action against Dania Shah after receiving a complaint from Dua Aamir, the daughter of Dr. Aamir Liaquat, who claimed Dania had slandered his father online.
On the other hand, Dania's parents organized a protest outside a neighborhood police station, alleging that FIA agents breached the privacy of their home and detained their daughter.
Dr. Aamir Liaquat Hussain unexpectedly died in Karachi in June of this year. On June 9, Aamir Liaquat's servant discovered him unresponsive in his room.
The servant called an ambulance and alerted the police right away. The well-known religious scholar who had become an anchor was taken to a private hospital, where the staff declared him dead.
Bushra Iqbal calls for Ban on all 'home-wreckers' after Rabia Anum-Mohsin Abbas episode
Syeda Bushra Iqbal Reveals Why She Is Fighting For Aamir Liaquat