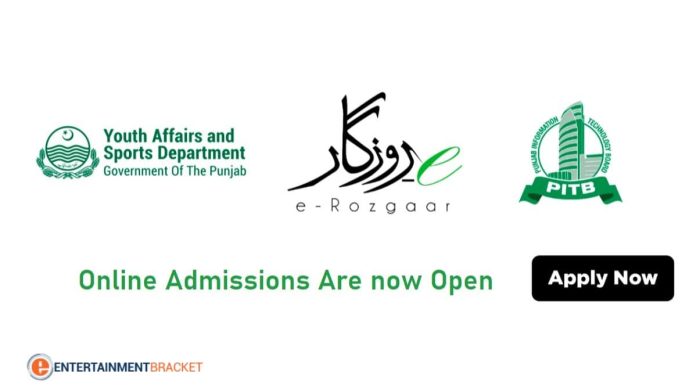 The Punjab Information Technology Board (PITB) has officially announced that applications for its e-rozgaar freelance training program are now available. The program is a fantastic opportunity for anyone looking to expand their skill set. Furthermore, applying has never been simpler. Everything you need to know about this freelance training program is listed below:
What Exactly Is It?
Youth can get training through the e-Rozgaar freelancing training program. The goal is to eliminate unemployment among the young and tech-savvy by utilizing internet-based freelancing. This training will help you improve your talents. As a result, you can earn money online and eventually support yourself.
Do you want to know what the most exciting part is? This application is completely free to use! As a result, you do not need to invest any money to begin earning it. Furthermore, those chosen are not require to pay any tuition fees. However, the whole duration of this program is 3.5 months, during which time you will be thoroughly trained.
Naya Pakistan Sehat Card Features, Eligibility Criteria, Contact Details 
How Can You Apply?
It will be easier to apply if you follow this step-by-step procedure.
Go to erozgaar.pitb.gov.pk for further information.
Select the \'apply now\' option.
Enter your CNIC number.
Fill in your information on the registration form.
The online test date will sent to you through SMS or email.
E-rozgaar freelance training program
If you pass the test, you will be successfully registered as one of the applicants.
Following that, the PITB will compile a shortlist of candidates.
If your application is selected, you will be asked to upload more papers.
PITB will then verify your documents, and you will officially registered for the online training program.
Who is eligible to apply?
You must have completed 16 years of study to apply.
A valid CNIC is require.
A Punjabi domicile is require.
freelancing training program e-rozgaar
Image credit: Learning everything
It is necessary to have excellent writing and communication skills.
A minimum of 22 years old is require to apply e-rozgaar freelance training program, and a maximum of 35 years old is require.
So, what do you have to lose? Today is the last day to apply and take the test. This will not be a waste of time if you look for ways to make money.
What Is DigSkills? How to enroll courses in digiskills