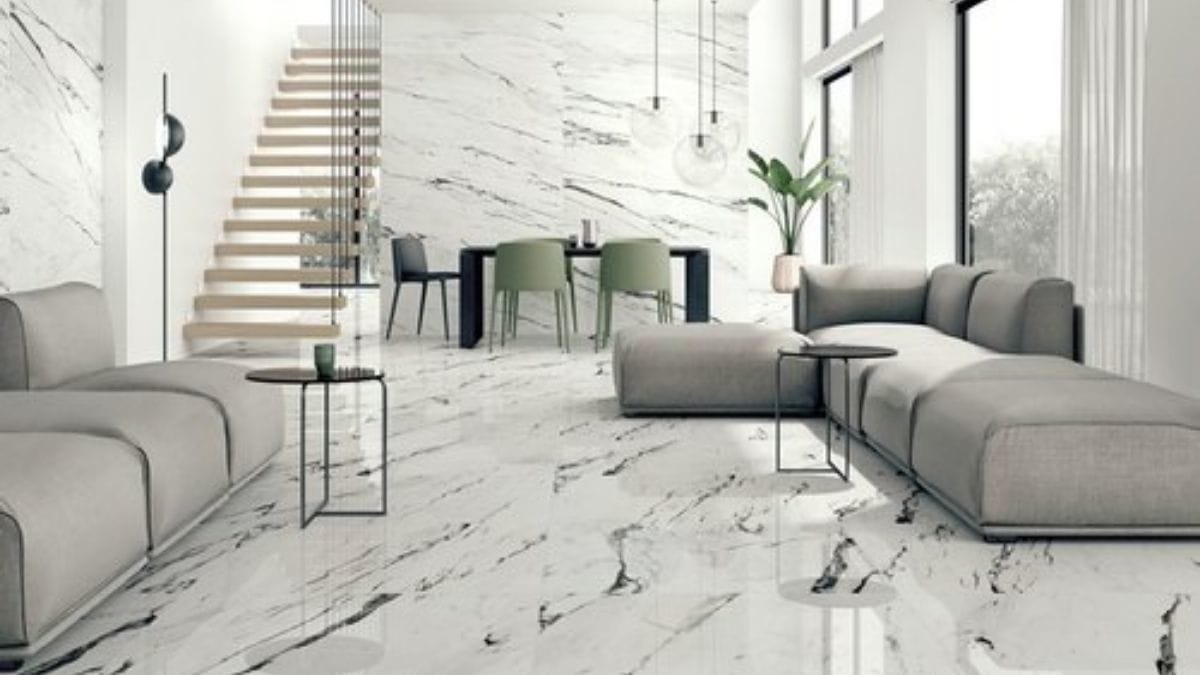 Marble is a beautiful rock formed by the compacting of minerals deep within the Earth. Like other natural stones like Granite and Quartzite, Marble comes in a wide range of hues and textures due to its natural occurrence. No two slabs of marble are alike and that is part of the reason why they are so highly sought after. Marble has always been and will continue to be a prized feature of any home. From slick marble worktops to cool marble flooring, the material exudes beauty and value. Here are some types of marble flooring.
History of Marble Tile
For thousands of years, marble has been the material of choice for monuments, temples, and structures. It\'s been a symbol of traditions, luxury, and exceptional taste for a long time. Historic marble structures can be found all over Europe, the Mediterranean, and the Far East. Fine white marble was utilized by the Ancient Greeks to construct some of the world\'s most famous structures. Following the Greeks, the Romans began to use marble slabs to clad brick and mortar structures. Due to this innovation, they were able to construct entire marble cities in a short time.
Things to Consider While Constructing a Steel Building
Advantages of Marble Flooring 
Enhances the charm of your interior by adding elegance.
There are different types of color and styles.
Material that is entirely natural and has a variety of designs.
Allows natural light to pass through it, giving it a luminous appearance.
Easy to polish and maintain its shine and smoothness
Disadvantages Of Marble Flooring
Porous material that will stain if it comes into contact with a colored or acidic liquid.
It is a very soft stone; it is easily scratched.
Because it is weak and brittle, it can chip, crack, or break.
It\'s never easy to find two tiles that are the same.
A slick surface that, if not handled carefully, can cause a crash.
Types Of Marble For Flooring
1 – Carrara marble
Carrara marble is the most commonly found marble kind, making it the least expensive in Pakistan. It has a greyish-white background with fine grey veining that looks like feathers. Veins are typically pale in color and have a linear pattern.
2 – Calacatta Marble
Calacatta is an ancient Italian varietal with a long history. This Italian classic is one of the most popular white marble stones on the market, having been included in various architecture and construction dating back to classical Rome, the Renaissance, and the Baroque periods. It is a luxury marble with thin, light grey veins flecked with small amber and golden overtones. ‍
How to Remove Scratches From Marble
3 – Michael Angelo
The Black and Gold Marble, which adds an ornamental finish to your flooring, is often used in Pakistani homes and offices because of its unusual appearance, which features streaks of black, gold, white, grey, and brown that blend to form magnificent patterns.
Also Read: keep House cool without air conditioning
4 – Bianco Lasa
If you\'re looking for a white marble tile floor with some personality, Bianco Lasa is a good option. You\'ll typically witness gentle mixtures of whites and greys intermingled with one or two prominent broad black veins. It\'s known for its white crystalline base and clearly linear bluish-grey veins.
5 – Verona
Verona Marble
If you want to install marble flooring in Pakistan, this is a mid-range investment. It is imported from China and is often referred to as \' China Verona.\' However, the marble has crystals embedded in its surface, indicating its high grade. Verona Marble of the highest quality has the fewest crystals. It\'s normally beige, but reddish veins might run through it.