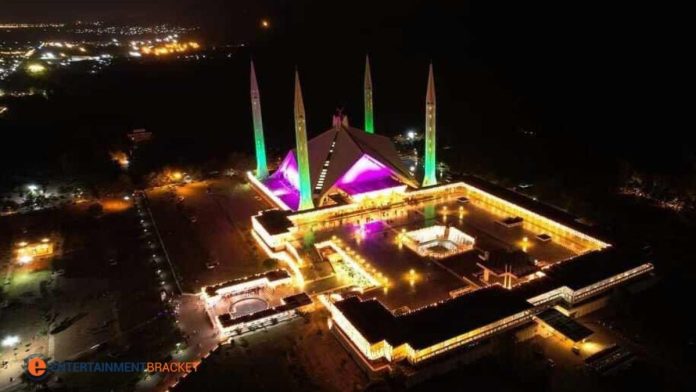 Eid Milad-un-Nabi 2023: According to the Islamic calendar, Eid Milad-Un-Nabi will begin on October 18 and end on October 19. Milad-un-Nabi, also known as Eid-e-Milad, celebrates the birth of Islam\'s Prophet, Hazrat Mohammad PBUH. All Muslims celebrate this day. The celebrations of Eid-e-Milad began as an official festival in Egypt and grew in popularity during the 11th century.
About Prophet Mohammad
Prophet Muhammad is believe to have been born on the 12th of 573 AD Rabi al-Awwal, the third month of Islam. Some people grieve Eid-e-Milad since it is thought to the Prophet\'s death anniversary. Prophet Hazrat Mohammad\'s full name was Mohammad ibn Abdullah ibn Abdul Muttalib. He was born in Mecca, Saudi Arabia. He is say to have acquire enlightenment in the cave of Heera near Mecca in 610 AD. Later, he preached the lessons of the Quran, the Islamic religion\'s holy book.
Also Read: 12 Favorite Food Of Prophet Muhammad (PBUH) 
Eid Milad un Nabi 2021 public holiday in Pakistan
Pakistan celebrates Eid Milad-un-Nabi, a national holiday. This day is observe by the closing of all government and semi-government offices and the majority of private offices, businesses, shopping malls, post offices, and educational institutions. Important buildings and mosques are illuminate at night to mark the public holiday.
How is Milad-un-Nabi celebrate in Pakistan?
Muslims in Pakistan celebrate Eid Milad-un-Nabi 2023by decorating their house and street. It is also a time for the faithful to distribute food among each other. Special prayers are perform in mosques after Fajr prayers for the unity of the Muslim Ummah and the success and prosperity of the country. Seerat conferences and special rituals, such as the Mehfil-e-Milad, are also held to honour the last messenger, whose life and teachings serve as a beacon of light to the rest of the world.