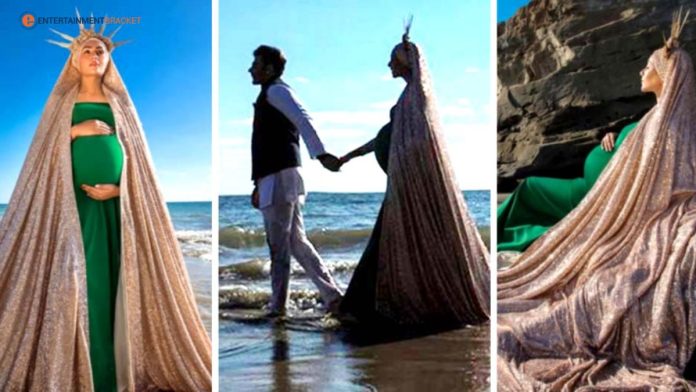 Farwa Kazmi blessed with baby girl: Former Farwa Ali Kazmi, a model from Pakistan, and her spouse Ali Rehman had a daughter.
Farwa, a former modelling phenom, posted a social media announcement on the birth of her daughter Zahra Ali.
Taylor Swift $97 million worth cat has the internet shook
Farwa Kazmi blessed with baby girl
"We are ecstatic and filled with excitement as we welcome Zahra Ali into our lives, our shining star. As lovely as this name is, so is our little prince. Allah has been incredibly gracious to allow us to feel this emotion that is indescribable. We are in love and infatuated with life without Zaru," she wrote on social media.
She also uploaded pictures of her growing baby bulge while sporting a stunning green outfit.
Kazmi announced her departure from the entertainment sector last year after walking the runway at important fashion weeks like Bridal Couture Week, Fashion Pakistan Week, PFDC Sunsilk Fashion Week, and PFDC L'Oréal Bridal Week.
Additionally, she stopped sharing pictures of herself wearing a headscarf on Instagram and deleted all her pictures of herself wearing provocative clothing.
She responded to fans' inquiries on Instagram by confirming that she had left the industry and had chosen to do so on her initiative rather than at anyone else's request.