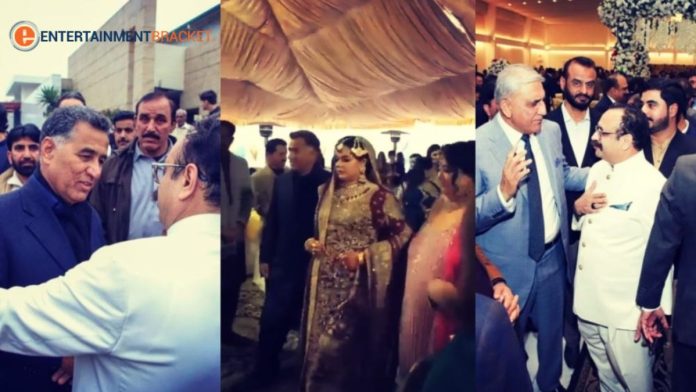 General Faiz Hameed Daughter Wedding: Former three-star Army General and well-known Pakistani Lt. Gen. Faiz Hameed held the positions of Corp Commander in Bahawalpur and Chief of the ISI. Many prominent political and military leaders attended the wedding ceremony of General (R) Faiz Hameed's daughter today, which took place in Rawalpindi. Gen (R) Qamar Javed Bajwa, a former commander of the Pakistan Army, was present at the wedding of General Faiz Hameed's daughter. Other prominent politicians that were present at the ceremony were numerous.
A video of General Faiz Hameed driving his daughter to her wedding location has gone viral. The bride is dressed beautifully maroon, while Gen. (r) Faiz Hameed is dressed in black.
Reham Khan Daughter Dance video on her mother's wedding goes viral
We have gathered a few images from the wedding ceremony here. In the photos, former Army Chief General Qamar Javed Bajwa can also be seen.
View this post on Instagram