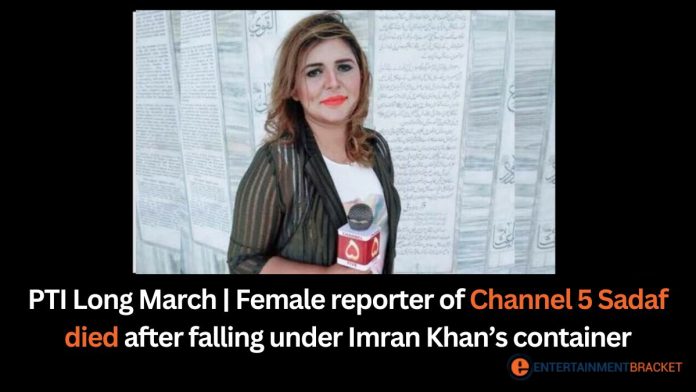 Disturbing news about a female reporter of Channel 5 losing her life by falling from a container during the #LongMarch.
According to reports, Channel 5 reporter Sadaf Munir died after falling under Imran Khan's container.
Who was Ali Bilal killed during PTI rally in Lahore?
Sadaf was trying to go to the container for Imran Khan's interview when she met with a tragic accident.
Irshad Bhatti Reports a Fake Account Making Claims he has left Pakistan
کوریج کے دوران خاتون صحافی شہید۔ انتہائی افسوسناک اور تکلیف دہ واقعہ https://t.co/od6WkIXji8

— Imran Khan (@ImranRiazKhan) October 30, 2022
PTI Long March Live Updates l Imran Khan-led long march underway in Lahore