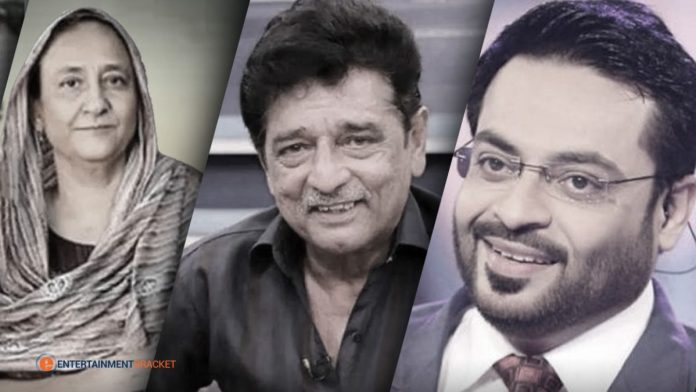 Around the world, people are ringing in the new year with positive feelings. But 2022 was just as exciting as any roller coaster trip. Top 15 Gems of Pakistan We Have Lost in 2022
Some people found 2022 a lucky year, while others had nightmares. We wish to commemorate all those great individuals before we begin 2023 because Pakistan lost many notable individuals in various circumstances throughout 2022. So, this post serves as a memorial to all the treasures we have lost.
Actor Sushant Singh Rajput, 34, Commits Suicide: Cops
10 People We Have Lost in 2022
Here is the list of notable people we have lost in the year 2022:
Rasheed Naz
Dr Aamir Liaquat
Bilquis Edhi
Masood Akhtar
Asad Rauf
Nayarra Noor
Afzaal Ahmed
Ismail Tara
Tariq Teddy
Rehman Malik
Ali Raza Sadpara
Khawar Kiyani
Muhammad Rafi Usmani
Arshad Sharif
Tanveer Jamal
Rasheed Naz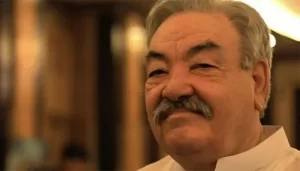 He is one of the most well-known actors in Pakistani cinema and has contributed significantly to the field. Since beginning his career in 1971, he has gained the love of many supporters. However, a protracted sickness caused this artist's passing in 2022.
Aamir Liaquat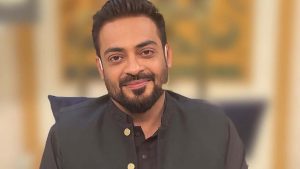 Everyone was shocked by the abrupt death of Aamir Liaquat because he appeared to be in good health and doing well. Dr. Aamir, however, was discovered unconscious at his residence in the Khudadad Colony. He was sent to a private hospital in a very critical state, but the staff there proclaimed him dead.
Bilquis Edhi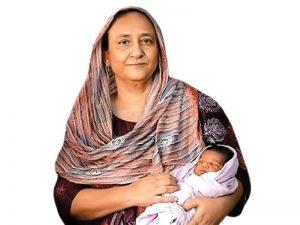 Because of her significant assistance to the poor, Bilquis Edhi is one of the most adored individuals in Pakistan. Mother Teresa of Pakistan is another name for her. In Karachi, Bilquid Edhi passed away on April 15. She was receiving therapy for problems with high blood pressure. She has dedicated the last 60 years of her life to helping people.
She worked as a nurse and served as the executive director of the Bilquis Edhi Foundation. She carried on her husband's purpose and devoted her life to serving Pakistan after he passed away.
Masood Akhtar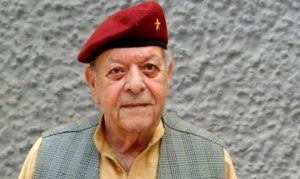 Another veteran actor in Pakistan, Masood Akhtar, passed away on March 5, 2022. He had lung cancer and spent approximately two months in the hospital. Masood Akhtar received treatment in a private Lahore hospital. Masood Akhtar is renowned for his work as many different characters in plays, movies, and theatre shows. Additionally, he was given a Pride Performance award.
Asad Rauf

Asad Rauf also passed away due to cardiac arrest in September. At the age of 66, Asad died. He was a Pakistani player and official who served on the International Cricket Council's elite umpire panel from 2006 until 2013.
Nayarra Noor
Legendary vocalist Nayarra Noor from Pakistan passed dead at the age of 71 from a brief illness. Despite having no formal musical training or background, she was known as the "Queen of Melody."
When her family relocated to Pakistan when Nayarra was only 7 years old, she quickly became a well-known background singer. She performed songs on Radio Pakistan from 1968 until 1997. She has also performed several songs for motion pictures.
Afzaal Ahmed
Pakistan's most experienced actor is Afzaal Ahmed. He said goodbye to this world due to his paralysis following a brain hemorrhage. His condition continued to worsen despite being brought to a hospital, and on December 2 he passed dead. He began his acting career in 1970, and his best-known roles were in the London productions of International Gorilla, Aakhri Muqabla, and Jatt.
Ismail Tara
Another person was a comedian and actor who passed away in 2022. Ismail reportedly had kidney problems, and both of his kidneys quit functioning. Even though he was on a ventilator, he could not improve and died on November 24.
He began his career in 1964, and because of the success of his films in Pakistan, including Haathi mere Saathi, Munda Bigra Jaye, and Chief Sahab, he was dubbed the "Pakistani John Walker."
Tariq Teddy
On November 19, a talented stage comic who had a liver ailment passed suddenly. When he passed away, he was only 46 years old. Additionally, while residing in their ICU, he received care at Pakistan Kidney and Liver Institute. From a very young age, he began his career by performing in commercial theatre productions. Tariq's first theatrical production debuted in 1990. With his incredible brand of comedy, he entertained audiences for a full three decades.
Rehman Malik
Rehman Malik, a senior member of the Pakistan Peoples Party and a former interior minister, passed away on February 23 at 70. Complications from Covid 19 claimed the life of Rehman Malik, who his wife and two boys survived.
An honorary degree was awarded to him by the University of Karachi. He was Pakistan's interior minister from 2008 to 2013.
Ali Raza Sadpara
Mountaineer Ali Raza Sadpara sustained injuries after he fell from the mountain while climbing K2. He suffered severe injuries after falling from the mountain and was quickly taken to the hospital, where he passed away. In May, he passed away.
Khawar Kiyani
The mother of popular singer Hadiqa Kiyani, who created the lyrics to the song "Buhe Bariyan," Khawar Kiyani, passed away on October 15. Many well-known figures in Pakistani showbiz offer Hadiqa Kiyani their sympathies.
Muhammad Rafi Usmani
Grand Mufti of Pakistan and well-known Islamic scholar Muhammad Rafi Usmani. He was very engaged in spreading Islam around the world. He was a patriotic leader who constantly sought to instill in the people the value of peace and harmony.
Arshad Sharif
Arshad Sharif was a senior journalist and broadcaster from Pakistan who was fatally shot by Kenyan police after they mistook him for someone else. During his journey to Nairobi, he was shot by police. Although it has been suggested that the murder was preplanned, no one was certain.
Tanveer Jamal
One of Pakistan's most well-known veteran actors and a well-known personality in the country's entertainment sector is Tanveer Jamal. He was fighting cancer.