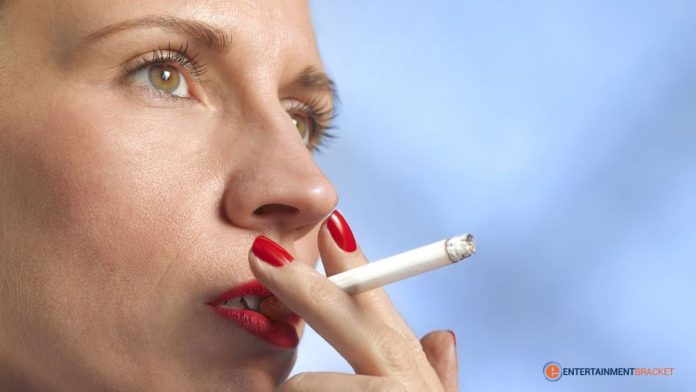 Gold Flake Cigarette Price in Pakistan: The price of Gold Flake cigarettes in Pakistan has virtually doubled due to the 2017 mini-increased budget's Federal Excise Duty (FED) and General Sales Tax (GST) levied on tobacco items.
Gold Leaf Cigarette Price Expected to Hit Rs800 in Pakistan
Gold Flake in Pakistan
According to the specifics, the Federal Government increased the General Sales Tax (GST) on cigarettes from 17% to 25% because they are regarded as a luxury good in the nation. Also, the government has increased the Federal Excise Tax (FED) and applied it to all cigarettes.
Due to the additional General Sales Tax (GST) and Federal Excise Duty, all well-known cigarette brands like Gold Flake, Capstan, Dunhill, and Gold Leaf have increased their prices in Pakistan (FED).
Chicken Meat Prices Break All Previous Records in Pakistan
Gold Flake Price in Pakistan
According to the Pakistan Tobacco Company's official price list, one Gold Flake cigarette costs Rs. 220 in Pakistan (PTC).
Complete Price List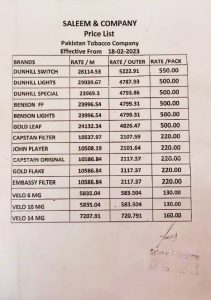 Impact of Increased Taxes
A foreign tobacco company operating in Pakistan, Philip Morris Pakistan Limited, claims that the increased FED on cigarettes will harm the economy by lowering government revenue.
According to a corporate spokeswoman, the FED on cigarettes has increased by more than 150%, resulting in a price increase of more than 150% over the previous fiscal year.
The spokeswoman continued, "The increase in taxes for tobacco corporations that pay taxes will actually benefit Pakistan's already sizable black market for cigarettes." As a result of the firm shifting from the tax-paid sector to the non-tax-paid sector, the government will experience a shortage in revenue, he continued.